Free E-learning Mental Health and Wellbeing Courses with Innovation Recovery
The Faculty of EPS Wellbeing Team in conjunction with Belfast Recovery College are offering staff and students the opportunity to attend a Low Mood Awareness talk in the run-up to the festive break.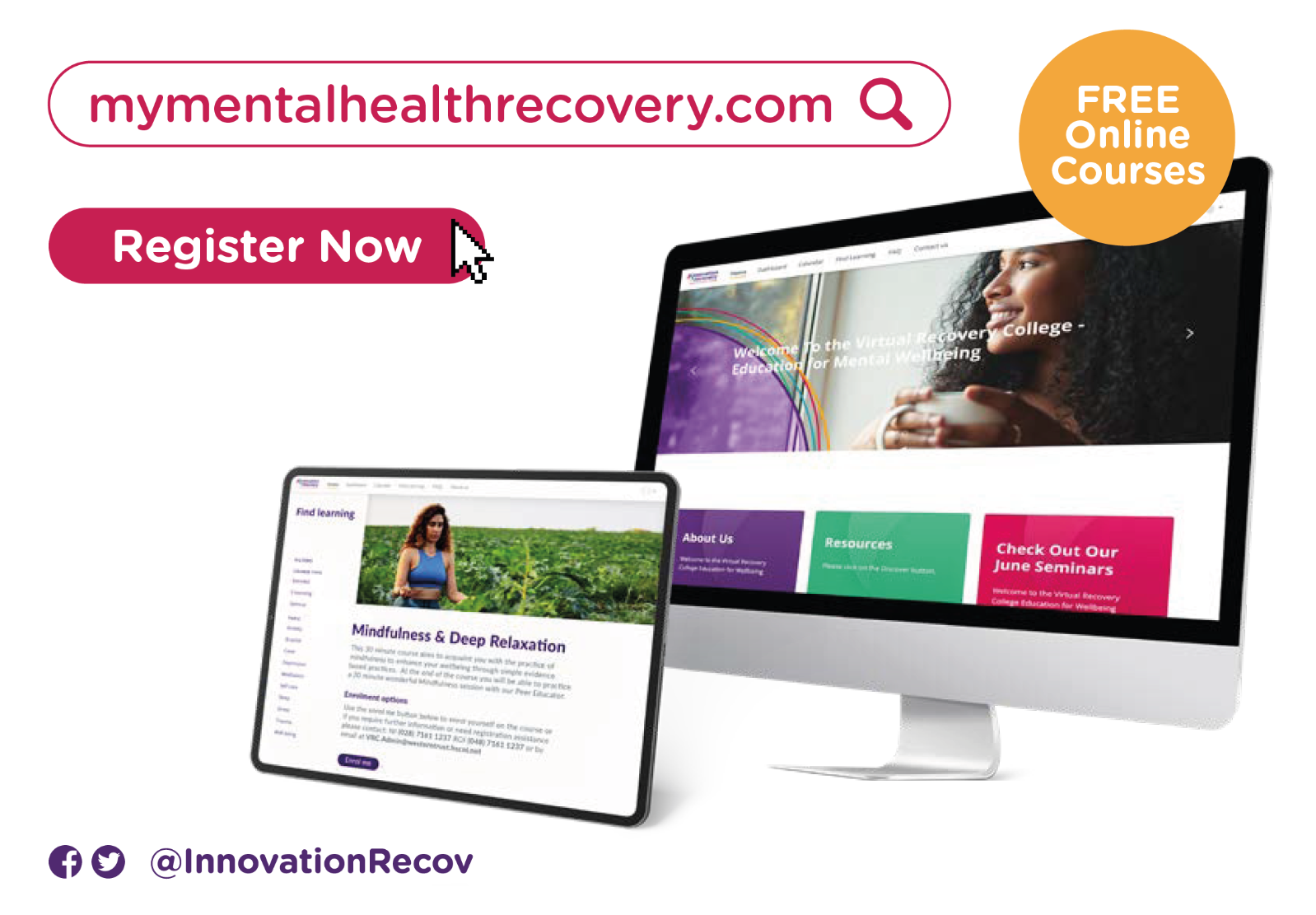 The webinar will take place on MS Teams on Wednesday 15 December at 3pm – 4pm and is open to all staff and students who wish to attend. Topics covered include awareness of low mood in yourself and others, the impact of the festive season on mood, combined with strategies and tools for maintaining wellness over this period.
For more information about Belfast Recovery College and the courses they offer - please download the flyer below:
Innovation Recovery - E-learning Mental Health and Wellbeing Courses - PDF