Queen's Electronic and Electrical Engineers make their mark at Invent 2017
On 5th October, the INVENT 2017 awards - organised by Connect at Catalyst Inc - took place. Two Queen's student businesses competed for the main category prize and the student category prize.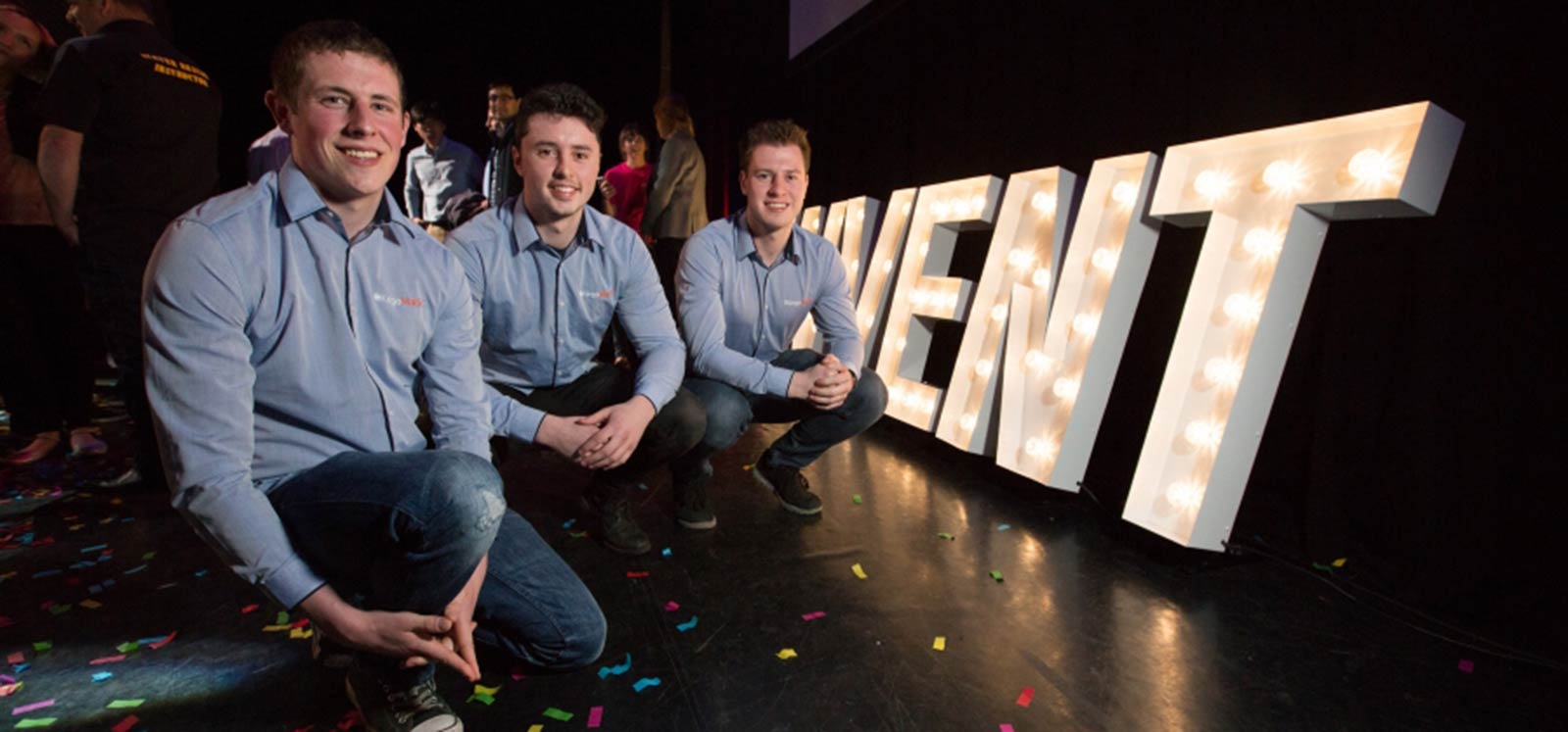 The night was a huge success! Evy - a smart tracking bag created by a group of Electrical and Electronic Engineers - successfully won the Engineering category, while Kegomatic - a second group of QUB Electrical and Electronic Engineers who created a draft beer dispensary system - were successful in winning the Agri Science category.
As a result of their win, both groups have been awarded with £2,500 each and a place on the NI Tech Mission to San Francisco! This is a massive achievement for the students and the first time we in EEECS have had a category win in the INVENT competition.
In addition, Evy also took home the prize of the People's Choice award, for their elevator pitch on the night, giving them an additional £1,000. Hurtlockers, a joint venture between Queen's University and Ulster University students, won the Overall Student Invent Award, receiving £1,000.
This year, the INVENT awards received 140 entries across six categories, with both student groups facing tough competition among the other more-established businesses and projects. The School is overwhelmed with the successes that the students have achieved and thank all those who contributed to getting them to this stage.