On the Crest of A Wave
A group of students from EEECS travelled to Portrush for a day off-campus to enhance their social and communication skills with Ricky Martin from Alive Adventures and Camilla Long from Bespoke Communications.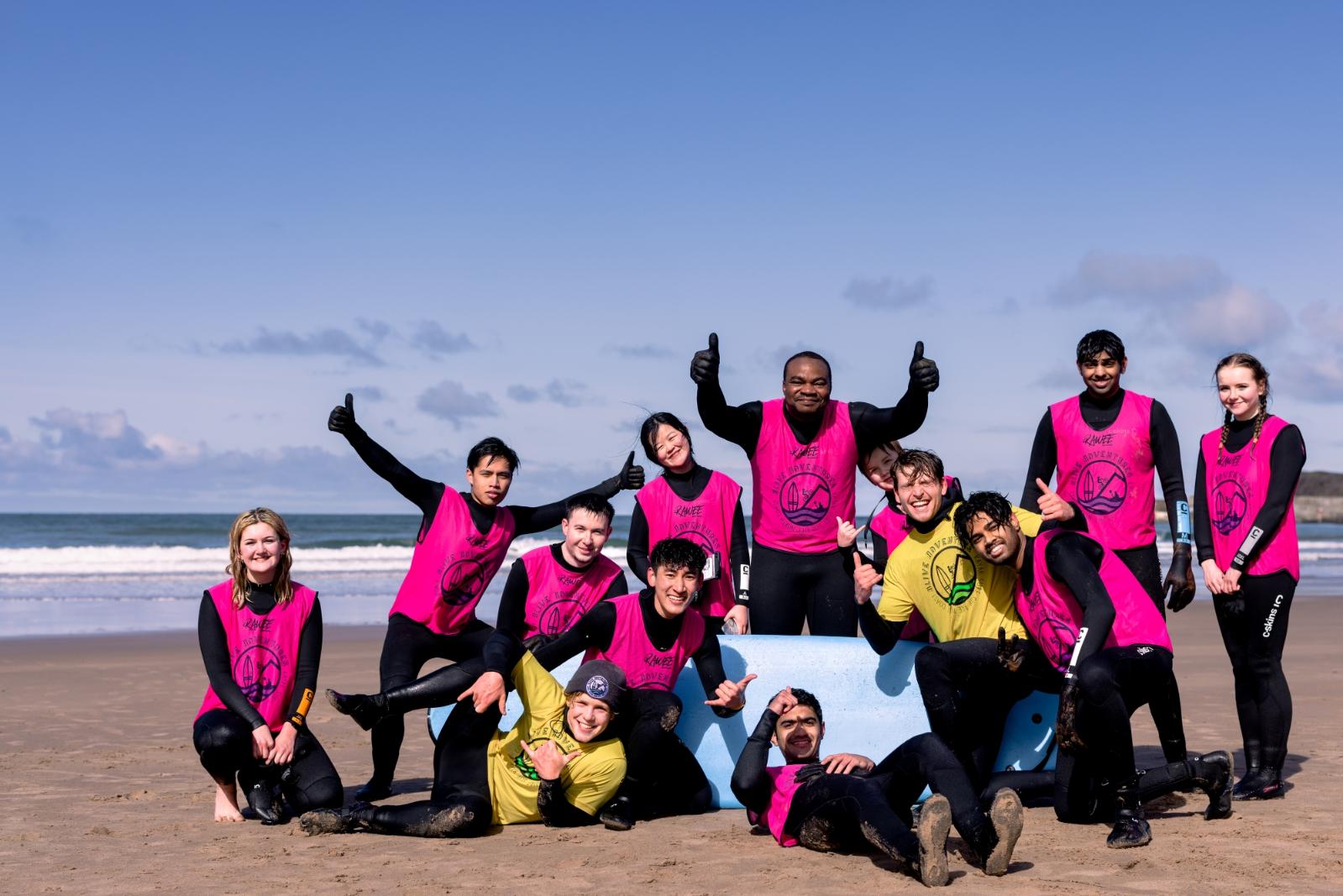 Ricky Martin from Alive Adventures led us to his newly refurbished venue where we were kitted out with the latest winter wetsuits, bootees and gloves so we could easily withstand the cold North Atlantic Ocean. We walked to the West Strand and were met by a team of qualified instructors. Luckily we had a perfect set up for beginners as the sun came out and there were reasonably sized waves. Most of the students were able to stand in the board by the end of the session, and the staff had fun! We walked back to Ricky's surf house, where we were able to have hot showers.
We were hungry after all the activity and so we warmly welcomed the great spread of food from the Quays Bar, Portrush. The coffee made by Ricky was perfection.
This was followed by a communications workshop held by Ricky, the business owner of Alive Adventures. He told his story of how he pitched his business idea in front of Richard Branston in the Virgin Media Business Pitch to Rich competition. Later we were joined by Camilla Long from Bespoke Communications who gave tips including breathing techniques for anxious speakers.
The photographer, Matt Wright from Causeway Camera, captured the fun and action in high quality images. These were particularly popular with the international students who wanted a memento of their surfing achievements to send to family and friends at home.
We were really lucky with the weather as the sun emerged half way through the session and the bus driver from the Belfast Bus Company treated us to a drive home on the spectacular Coast Road.
I would highly recommend this activity and hope the students continue on their 'Crest of a Wave' to a great future and that they stay connected with their new friends and staff.
Thank you so much for your hospitality.