Sustainable Technology in EEECS
SusTechNI Series - Part 1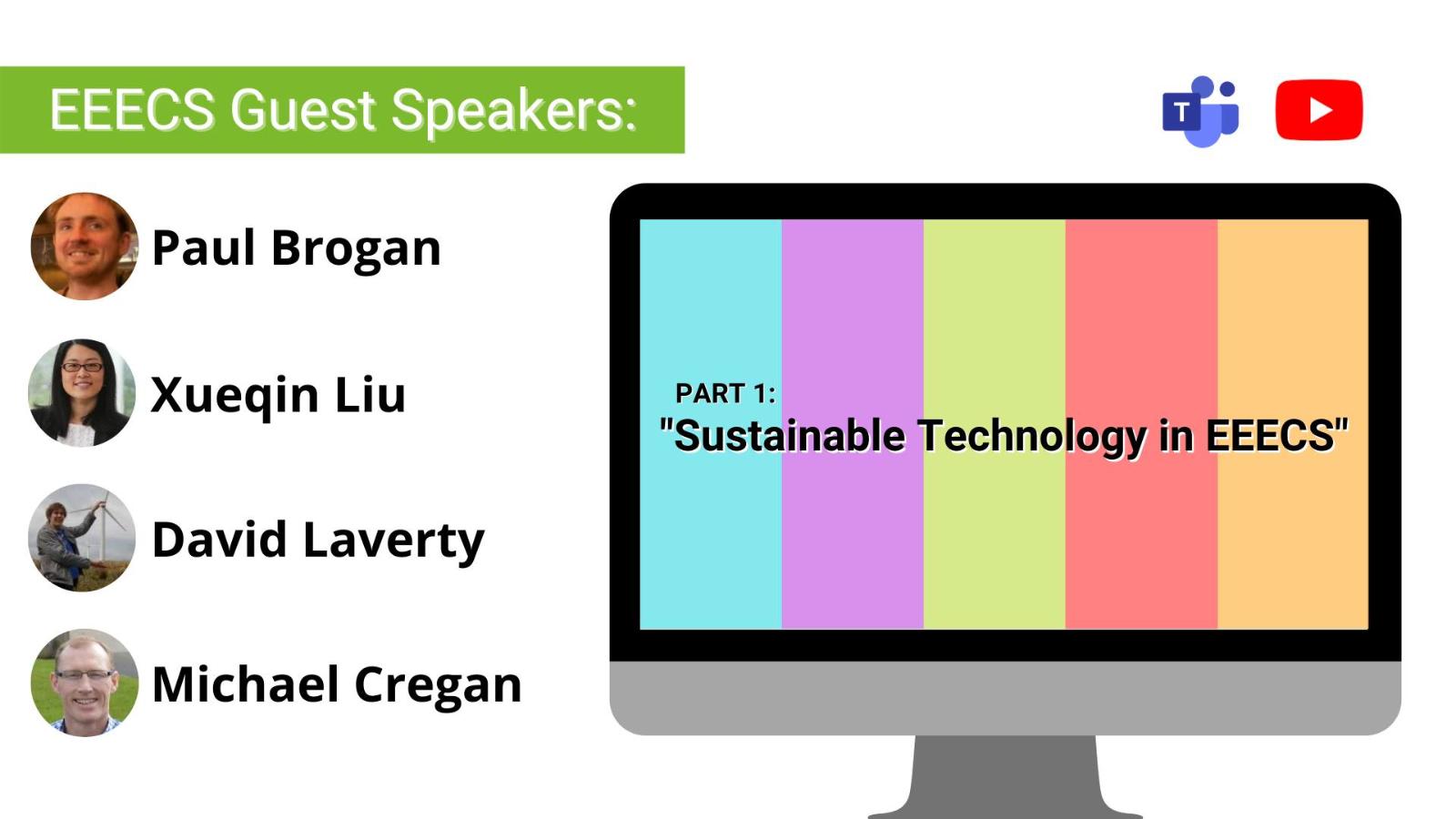 Join the EEECS Student Sustainability Team for Part 1 of the Sustainable Technology Series.
Together we will explore sustainable technology research in the school of Electronics, Electrical Engineering and Computer Science at Queen's University Belfast. We have a number of guest speakers from the school who will tell us about their research, and give some useful advice for any students interested in this field of work.
Please use the link provided below to join this exciting event, this Thursday October 1st at 8pm.