Techstart x Creator Fund Startup Challenge
The search to discover NI's most exciting University startup!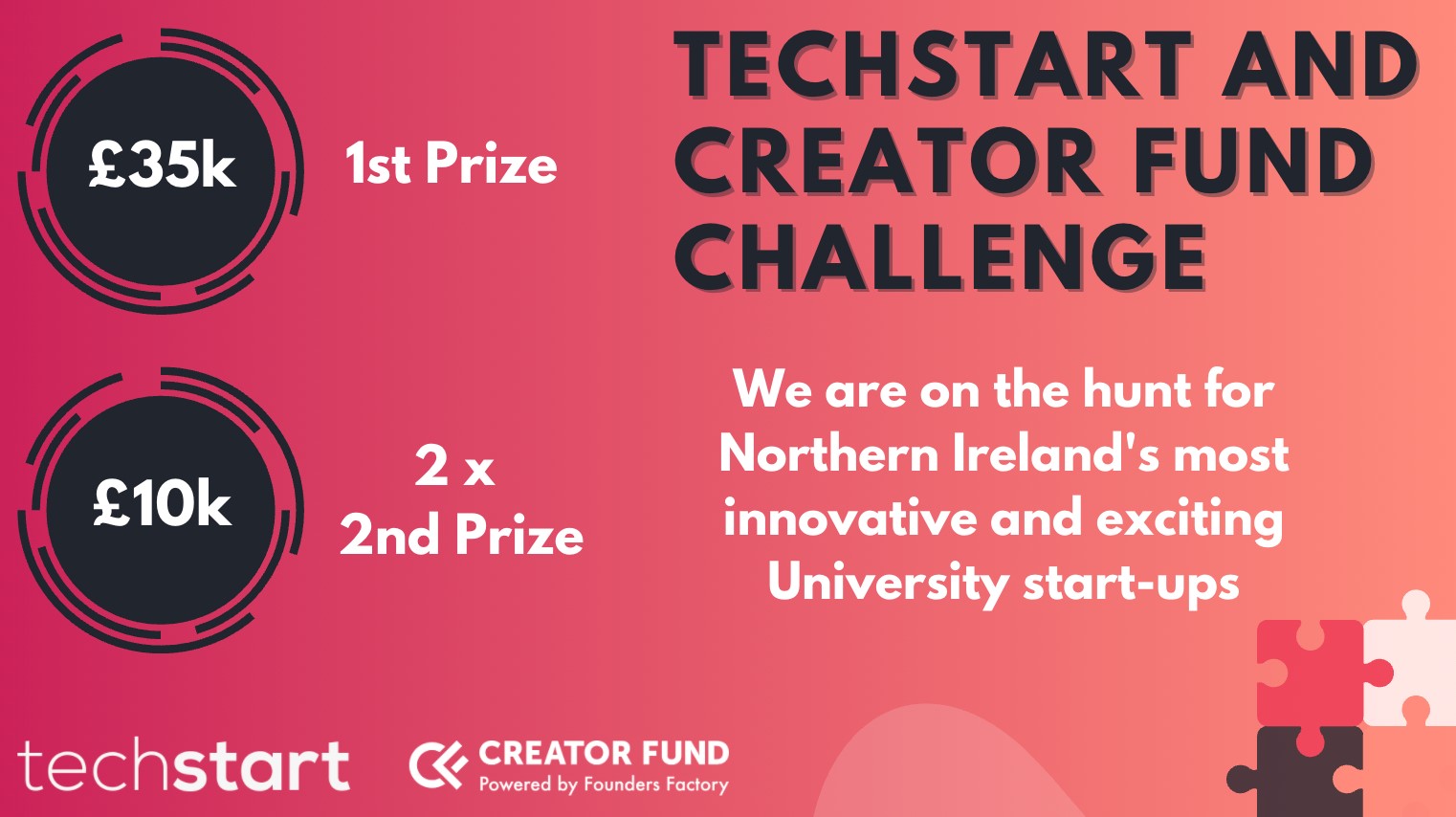 The School of EEECS has recently been contacted by a representative of the Creator Fund - Europe's largest student-focussed venture capital fund - to notify us of an ongoing competition specifically aimed at Northern Irish students. The event is being run in conjunction with Techstart, and aims to discover NI's most exciting university startup.
WHEN: Entries close 26th April. Winners announced 9th June.
WHAT: Competition to win up to £35k of grant funding for your startup idea.
WHY: To discover Northern Ireland's most exciting university startups.
WHO: The competition is open to all current QUB & UU students and staff, as well as those who have graduated in the previous 2 years. If entering as a team, at least 50% of the team must fit these criteria.
HOW TO ENTER: For more information and to enter visit NI Startup Challenge. Entrants should submit a 1 minute video pitch, in accordance with the competition guidelines which are visible on our website.
Semi-finalists will be invited to pitch at a live remote final on 9th June, featuring guest judge Paul Taylor and judges from both Techstart and the Creator Fund.

Good luck!


The Techstart And Creator Fund Challenge Team