BISA 2020 Award Winner - Anna Kruglova
British International Studies Association (BISA) 2020 Award for Postgraduate Excellence in Teaching International Studies - Winner Anna Kruglova, School of History, Anthropology, Philosophy and Politics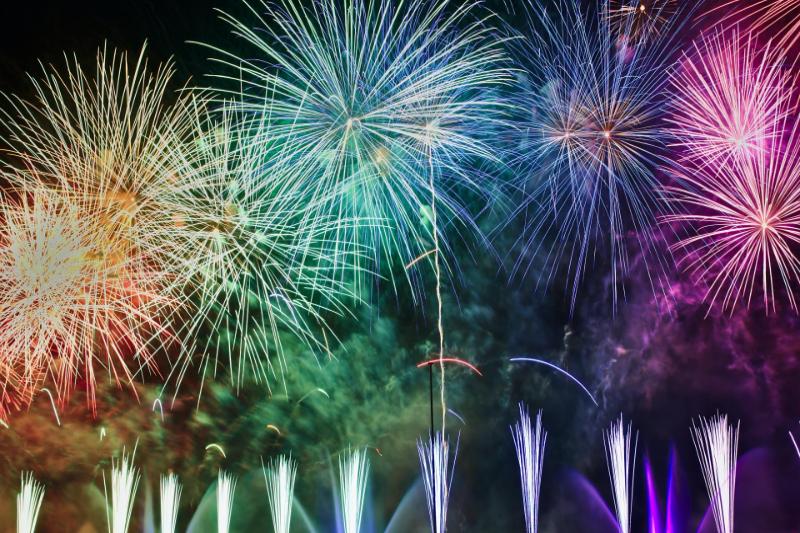 British International Studies Association (BISA) 2020 Award for Postgraduate Excellence in Teaching International Studies. The aim of this annual award is to recognise postgraduate students who have contributed to the positive learning experience of students in International Studies.
The judges said:
"Anna, a third-year PhD student at Queen's University Belfast, makes excellent use of digital educational materials that work for a whole range of students. She carefully considers students with learning disabilities such as dyslexia and adapts learning materials accordingly. She also makes exceptional use of real-life examples to help students visualise complex theory, and of innovative teaching and learning styles such as debate, simulations and role-play."
"I am honoured to have been selected. It means a lot for me as I really enjoy teaching and receive lots of positive emotions from working with my students. I always admire their amazing strive for knowledge that gives me energy to come up with new ways to make my classes informative and fun. I would like to thank BISA for choosing me, as well as my colleagues who are always happy to give good advice, and, of course, my students who are a huge source of inspiration for me."
Anna Kruglova
"We are delighted that Anna Kruglova has been recognised for her excellent teaching by BISA. Our Teaching Assistants make a vital contribution to our teaching in the school and gaining experience of teaching is part of our commitment to support the professional development of our PhD students in HAPP. Congratulations to Anna for being given this prestigious award!"
Professor Alister Miskimmon,
Head, School of History, Anthropology, Philosophy and Politics
Recently I have been awarded the BISA Award for Postgraduate Excellence in Teaching. This was a very unexpected and pleasant surprise for me and I am very grateful to BISA for choosing me.
I think one of the main reasons why I managed to obtain this award is my luck to be working with a great teaching team. My module convenors – Prof. Debbie Lisle, Dr. Mike Bourne, Dr. Chenchen Zhang, and colleagues – Dr. Maria Deiana, Dr. Selina O'Doherty, Dr. Francine Rossone, and Ms. Antonella Acinapura are all people whom I enjoyed working with and from whom I also learned a lot. I particularly appreciated two things: all my module convenors treated me as an equal, trusting me and letting me develop my teaching style. Having this trust is particularly important in the early stages of your teaching career when you need to figure out how to move from being a student to being a tutor. At the same time, it is great to work in a team of very supportive colleagues with whom you can not only exchange some best practices and get advice but also simply have a nice chat and laugh when you are free.
Another thing that helped me to develop my teaching is just reminding myself that I used to be a student not that long ago. Thinking about what I would have wanted from my tutorials when I was a student helped me plan the activities and make my classes better. I think it won't be a mistake to say that most students (I did!) want to understand the material, be able to apply it in practice, and ideally not to die from boredom at tutorials. To achieve this, I try to link the theories and concepts we discuss to real events or fictional situations. One very helpful book I use for my Theories of International Relations tutorials is Daniel Drezner's Theories of International Politics and Zombies. It is one of the most brilliant books on IR theories that makes it easy to understand the differences between them. Normally I would ask students to apply either Realism or Liberalism to the zombie apocalypse and it is always so much fun to listen to their discussions and a great pleasure to see them laughing during this exercise! I do think that adding some laughter to the classes makes a big difference to the atmosphere in the classroom and the overall desire of people to take part in the discussion. It also makes me more relaxed when I see that people like the activities I offer them.
After having taught for two years, I can say with confidence that I enjoy it. One of the greatest things in it is talking to my students during the class discussions and just learn about their views and experiences, that are often very original and versatile. While teaching them, I also learn a lot of new things, and I appreciate our interesting and meaningful conversations. I like how active and well-informed they are and that they have strong opinions on world events.
The teaching experience also made me confident in my future career path. When I only started my PhD I was not quite sure if I would like to stay in Academia after. I wasn't quite sure that teaching is for me and that I would be any good at it. Now I have decided that Academia is a place where I would want to be in the future and my positive experience as a Ph.D. student and a TA at Queen's University Belfast has become an important argument in favour of this decision.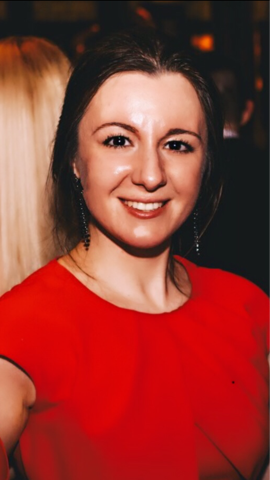 Anna Kruglova