THE Awards 2020 shortlisting
The School is delighted that Prof Fiona Magowan, Professor of Anthropology and Fellow and Research Theme Leader in the Senator George J. Mitchell Institute for Global Peace, Security and Justice has been shortlisted for Research Project of the year.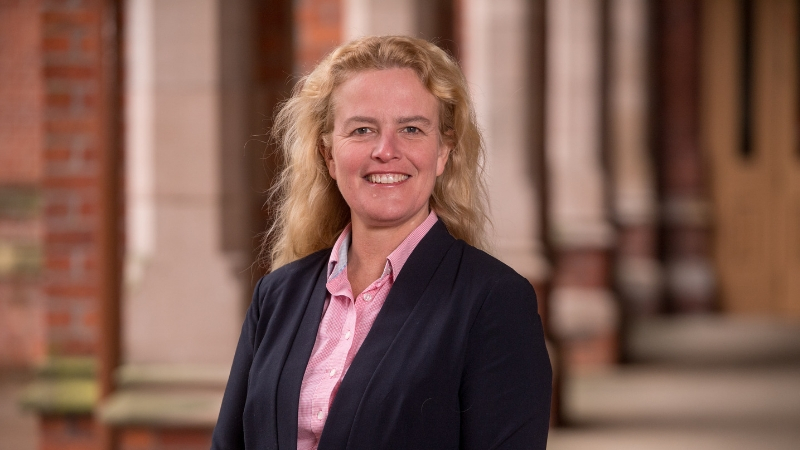 The project has been shortlisted for Research Project of the year in Arts Humanities and Social Sciences at the Times Higher Education awards. THE Awards 2020 Shortlist
The project, 'Sounding Conflict: From Resistance to Reconciliation' led by Queen's University Belfast, brings together an interdisciplinary music-focused collaboration from across the Humanities and Social Sciences.
The project has pioneered an innovative, interdisciplinary body of creative practice with fifteen NGOs in eight countries: Palestine, Lebanon, Beirut, Brazil Mozambique, Australia, Japan, Europe and the UK.
This PaCCS funded research evaluates the multi-layered, affective potentialities of sonic environments, participatory music-making and socially engaged drama for conflict transformation and peacebuilding around the globe.
Sounding Conflict has mobilised artists, scholars, communities, policy makers and civic society in critical discourses of resistance, resilience and social transformation in conflict contexts. It has built international knowledge exchange and transfer capacity among arts' practitioners and increased sustainability through youth empowerment. It has provided sustainable research impacts through co-produced digital, film and sound art outputs for educational use, facilitated further grants, and inspired new research following the Sounding Conflict project model.
For more details: http://soundingconflict.org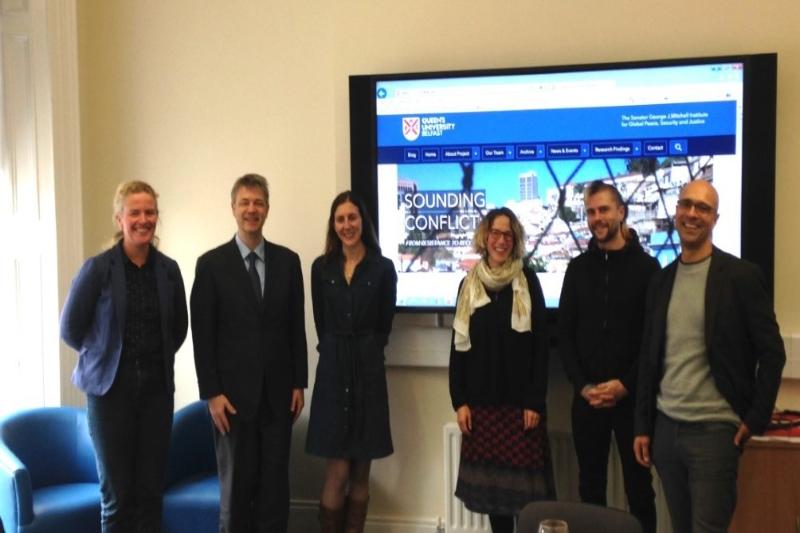 Sounding Conflict Project Investigators (L-R)
Professor Fiona Magowan, Professor of Anthropology, HAPP and a Senior Fellow at the Senator George J. Mitchell Institute for Global Peace, Security and Justice at Queen's University Belfast
Dr Olivier Urbain, International Advisor on the Project from The Min-on Music Research Institute, Tokyo
Dr Julie Norman, formally a Fellow of the Mitchell Institute, now based at University College London
Professor Pedro Rebelo, SARC