From homeless to a PhD: One student's incredible story
Emanuel Quashie went from living on the streets in Saint Vincent and the Grenadines in his native Caribbean to research scholar at Queen's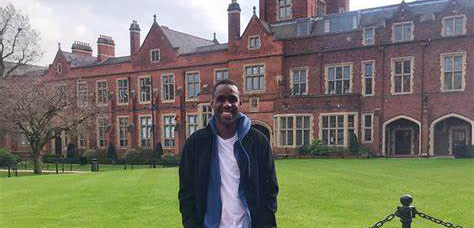 There is nothing like New Year's Eve to encourage a dramatic life-shift. And life-changing moments don't get much more dramatic than Emanual Quashie's journey to Queen's. As we say goodbye to another year - and another decade - let his amazing story inspire you to make a change in your own life.
When Emanuel received an email from Professor Richard English, Queen's Pro-Vice-Chancellor at the School of History, Anthropology, Philosophy and Politics encouraging him to apply for a PhD in Politics in Belfast, it was a pinch-me moment Emanual never thought would be possible.
After all, just a few short years ago he was living on the streets, couch-surfing at friends' houses and mowing lawns to make ends meet. Now, one of the world's leading political academics was preparing to welcome him to Queen's University, over 4,000 miles away.
"I had to pinch myself because a person like me never thought I would set foot in a university. This was the moment I had waited for. After all the struggles I had been through, here I am now in Belfast being supervised by a world-class Professor," he recalls.
Lost boy found
"Life for me, as I knew it, was already lost since I was born," says Emanuel. "I am from Saint Vincent and the Grenadines. It is typical of the Caribbean; sun, sea and sand. I never knew my father and my mom was mentally ill when she gave birth to me, so the hospital took me off her and I was unofficially adopted for the first few years of my life.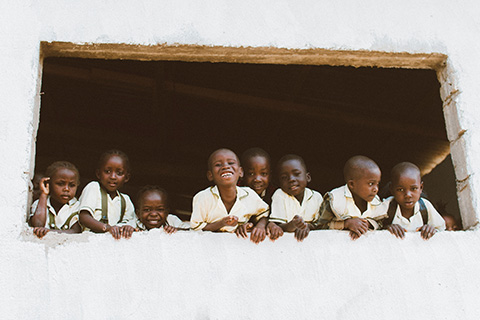 What followed was a childhood fractured with uncertainty as Emanuel was passed between the adoption system and family members. "I was placed in the Liberty Lodge Home for Boys, an institution for lost boys, where I spent most of my younger years and was discharged from there when I was 13 and my aunties and granny were able to take me in for a time."
"Through my high school and community college years though, I moved from house to house, living with friends at times and living on the streets at others.
"This constant instability and uncertainty in my life almost made me want to give up. But I didn't."
Ending the poverty cycle
Determined to make his mum proud, despite his rocky start in life, Emanuel immersed himself in school – doing everything he could to earn extra tuition money in his spare time.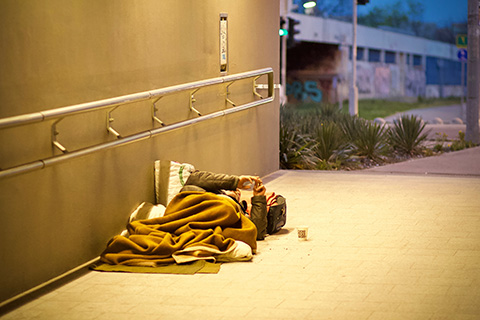 "I worked a lot of odd jobs, a lot of hard jobs, to put myself through school. I cleaned the streets; sold spinach; mowed the lawns of rich folks. I decided I was going to be the best I could be for my mom and for the boys in Liberty Lodge; to show them you can do good and that even if you come from the ghetto you can come out on top," he says.
He adds, "Getting accepted into university was one part of it, but how would I afford it? A person like me with no parents, no home, no collateral couldn't get a regular student loan. Fortunately, the government had created a policy allowing disadvantaged persons to access funding for higher education.
"The government backed me and I graduated from the University of the West Indies with a 1st Class Honours degree and went on to do my Masters."
Paying it forward
Emanuel knows that his story could have been very different.
"I am someone who came from economic deprivation and destitution. I lived on the streets, was involved with a gang, so why did I not gravitate towards this kind of lifestyle? I wanted my PhD to look at these risk factors which motivate involvement in terrorism," he explains.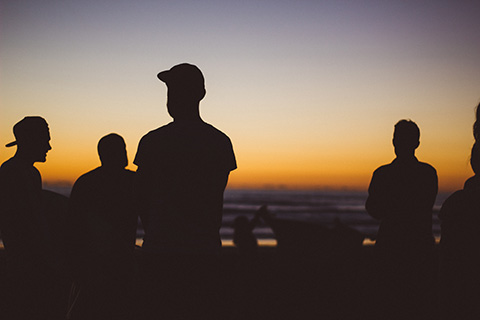 "I discovered work by Professor Richard English online and I thought 'Wow, he is an expert in this field!'.
"I sent him an email honestly not thinking he would reply, and to my surprise he did. I applied for the highly competitive Commonwealth Shared Scholarship Scheme in order to fund my research at Queen's. When I was told I was successful my whole world changed.
I brought my scholarship letter to my mom in the home where she lives and told her, 'Mom, I did this for you. I'm going to study for a Doctorate. Your son has made it.'"