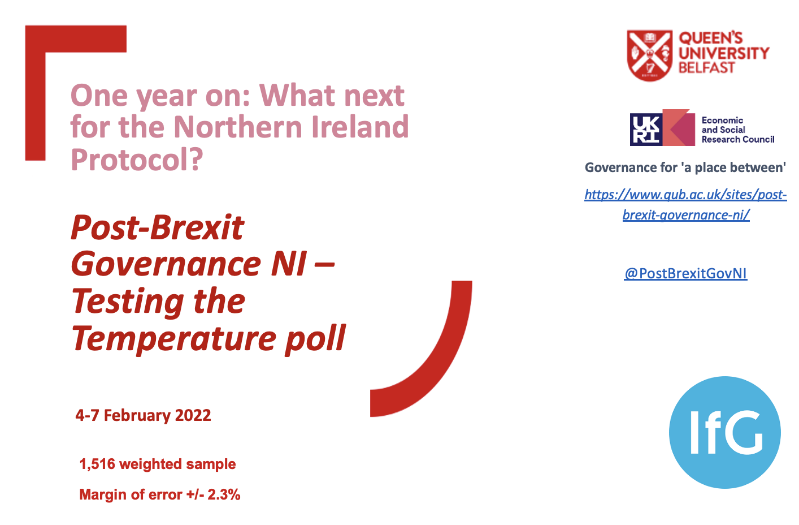 ---
The 'One year on: what next for the Northern Ireland Protocol' event was run jointly by the Post-Brexit Governance of NI research project and the Institute for Government in London.
Set against the results of recent PBGovNI polling, the event explored what people in Northern Ireland think of the protocol, the challenges that the UK and the EU face in managing the protocol and its consequences, and how people from Northern Ireland can be involved in the effective governance of the protocol's implementation, through a panel discussion involving:
Professor Katy Hayward, Professor of Political Sociology, Queen's University Belfast and Senior Fellow at UK in a Changing Europe; Professor David Phinnemore, Professor of European Politics at Queen's University Belfast; Raoul Ruparel, former Special Adviser to Theresa May on Europe; Jess Sargeant, Senior Researcher at the Institute for Government and chaired by Jill Rutter, Senior Fellow at the Institute for Government.
To download the slides from the event, please click here.
To listen to an audio recording of the event on soundcloud, please click here.