Queen's academics at the Community Education Programme
Queen's students and academics have taken part in a number of sessions during the 10 week Community Education Programme.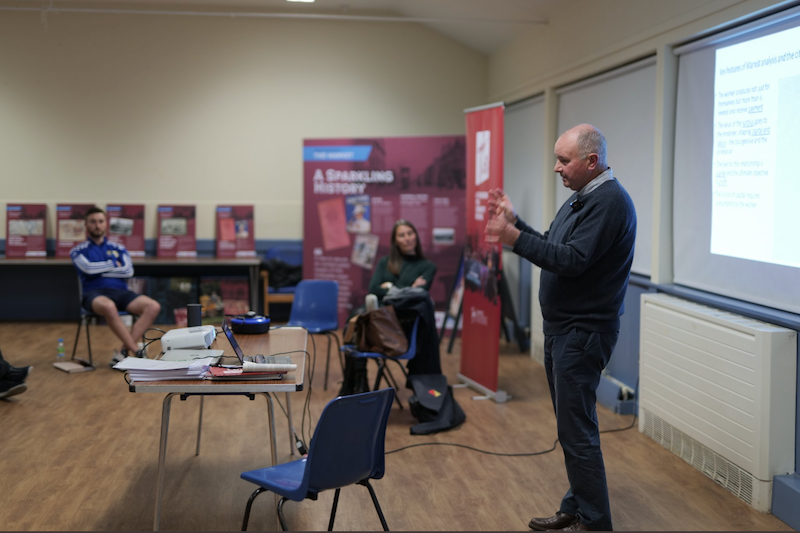 Prof Brendan Murtagh and Dr Augustina Martire, both of the School of Natural and Built Environment at Queen's, discussed 'Overdevelopment', the origins of the issues and how communities can challenge it at a session on 5 October.
On 27 October Prof Kathy Higgins, Communities and Place Director alongside Fr Gary Donegan discussed 'Health' including addictions, mental health and suicide and how these are linked to poverty.
On 2 November, Prof Tony Gallagher, Queen's Communities and Place and Dermott Flynn Principal, St Malachys Primary School Principal discussed 'Education' and the issues around underachievement.
Prof Murtagh was back at the Community Centre on 9 November to discuss 'Work' and alternative methods of economic development.
And Dr Martire was back, too, with the students of the Street Space Project, looking at ways to make neighbourhoods more liveable, inclusive and accessible.
For more on this, watch their video here!