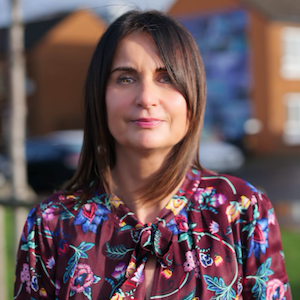 Professor Kathryn Higgins
QCAP Director
Professor Kathryn Higgins (PhD) is a Professor of Social Science and Health at QUB. Kathy is the founder and Director of QCAP. She has published widely in the areas of adolescent development as well as programme evaluation/implementation science and methodological innovation.
She is an experienced research leader having directed two multi-disciplinary research centres at QUB - the Institute of Childcare Research (2007-2019) and the Centre for Evidence and Social Innovation (2019-2021). Her recent appointment as Director of 'Queen's Communities and Place' consolidates her extensive experience in leading research consortiums around community health and wellbeing of vulnerable populations, particularly children and young people.
She has attracted funding from prestigious sources such as the National Institute of Health Research (NIHR), the Economic and Social Research Council (ESRC), the Northern Ireland Public Health Agency (PHA) and the Northern Ireland Executive and individual Ministerial Departments of the Executive. She has led the longitudinal Belfast Youth Development Study (BYDS) over the past two decades, tracking the development of young people's substance use, alongside mental health, educational outcomes, family and peer relationships and criminal behaviour.
She is a member of several policy advisory committees such as the North South Advisory Committee on alcohol. She is currently appointed as co-opted member of the Advisory Council on the Misuse of Drugs (ACMD) Young People's Recovery Committee advising on young people's drug use and treatment across the UK.
.
---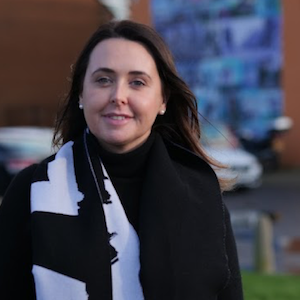 Niki McKnight
QCAP Programme Manager
Niki McKnight is currently the Programme Manager for Queen's Communities and Place and led the inception and development of the Community Engagement Charter at Queen's University. Niki has worked in various administrative roles in Queen's University since 2008. Notably, Niki worked in the Sharing Education Project at QUB from 2011-2015. From 2017-2021 she was Centre Manager in the Centre for Evidence and Social Innovation overseeing the operational function of the Centre along with business development.
---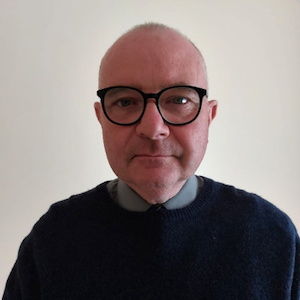 Professor Brendan Murtagh
QCAP Co-Director and Strategic Lead on Community Wealth and the Social Economy
Brendan Murtagh is a Professor of Urban Planning and chartered town planner who has researched and written widely on social economics, contested cities and urban regeneration, including his recent book on Social Economics and the Solidarity City (Routledge, 2019).
His current research projects include commercialising the social enterprise sector (Innovate UK 2019-); the social economy after peace (Swedish Research Council, with the University of Uppsala 2020-); Marine Coastal Heritage (EU Horizon 2020 led by Dr Wesley Flannery 2018-); and Car Dependency and Public Health (Medical Research Council led by Dr Ruth Hunter 2020-).
Brendan chairs the EPS Faculty Research Ethics Committee and sits on the university's Research Governance and Integrity Committee as well as a number of external advisory committees and boards. Brendan was a member of the Ministerial Advisory Panel on Community Wealth, the report on which was published in October 2022.
---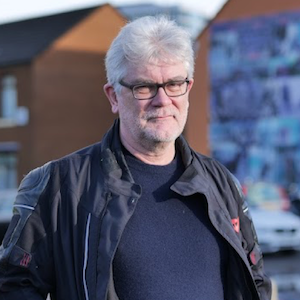 Professor Tony Gallagher
QCAP Co-Director and Strategic Lead on Education
Tony Gallagher is Professor of Education, School of Social Sciences and Education, and Fellow of the Academy of Social Sciences. Tony leads the Education work for QCAP, focusing on key transition points in children's lives and how the choices they make affect their outcomes.
Between 2005 and 2010 he was Head of the School of Education and between 2010 and 2015 he was Pro Vice Chancellor for Academic Planning and External Affairs. His main research interests lie in the role of education in divided societies, collaborative school networks, and in the democratic and civic role of higher education. He has worked on education issues in a large number of divided societies and currently has projects in Israel, Lebanon, Kosovo, North Macedonia, Cyprus, and the cities of Los Angeles and Jerusalem.
He is a member of various working groups of the Council of Europe; a Deputy Board Member of the Wergeland European Centre, Oslo; a member of the Steering Group of the International Consortium for Higher Education, Civic Responsibility and Democracy; and a Board Member of the Maze Long Kesh Development Corporation, Fighting Words NI and the Wave Trauma Centre.
---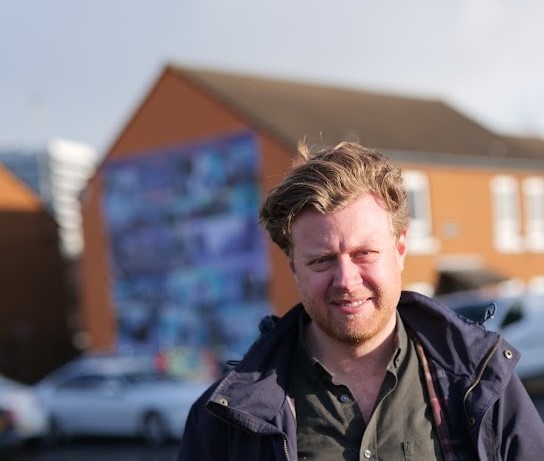 Dr Andrew Grounds
QCAP Deputy Director, Community Wealth and Social Economy
Andrew Grounds is a senior research fellow on QCAP's Community Wealth and Social Economy work. He has an established track record for delivering high impact research in areas that include urban regeneration, social economics and finance, peace-building and community planning.
To date he has completed a series of University collaborations and community action research projects with a host of partners that include The Executive Office, The Strategic Investment Board, the Department for Economy and Innovate UK. At the Innovate UK KTP awards 2020 he was nominated as a national finalist in the Future Innovator category. Andrew comes from the School of Natural and Built Environment at Queen's.
---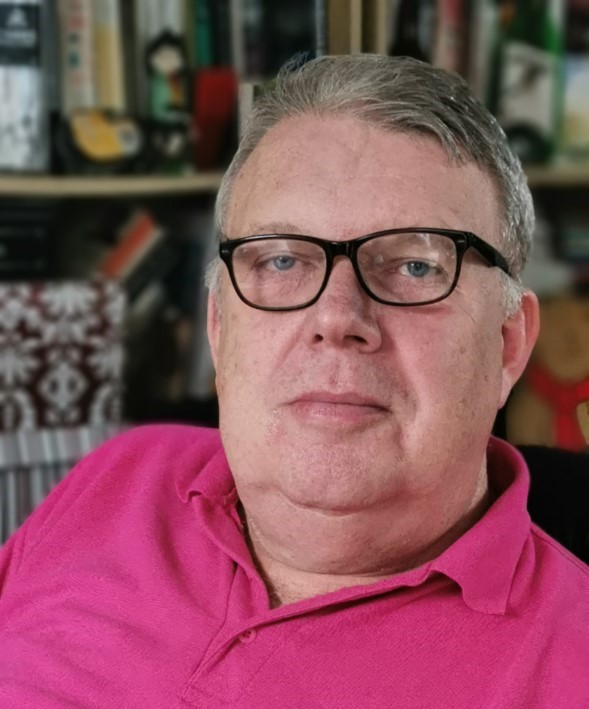 Dr Ian Shuttleworth
QCAP Data Analytics Lead and
Lecturer, School of Natural and Built Environment
Ian Shuttleworth is a population geographer with research interests in migration, spatial mobility, urban form, and inequalities. He has published widely in these areas and has a track record of using official data, mobile phone records, and quantitative methods to research them. He has a history of research leadership and facilitation as director of the ESRC-funded Northern Ireland Longitudinal Study Research Support Unit (NILS-RSU), and supervising through his career 15 post-graduate research students and post-doctoral research fellows in total.
Since starting at QUB he has attracted research funding of over £4 million from UK research councils and government. He has also served on ESRC research commissioning panels and is an experienced reviewer for UK and international research councils. Shuttleworth currently advises UK statistical agencies on the develop and use of the Census and other official data. In this work strand, and under his NILS remit, he is interested in democratising and widening the use of official data and using them to solve problems.
---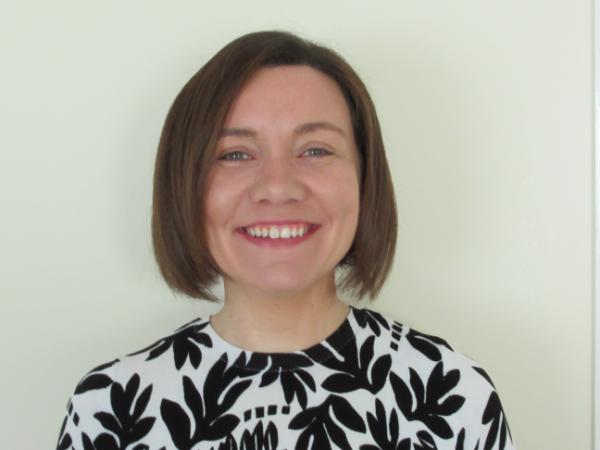 Dr Karen McGuigan
QCAP Senior Research Fellow (Irwin Fellow in Child and Adolescent Mental Health)
Karen McGuigan is a Senior Research Fellow with QCAP working across the work packages on child and adolescent mental health. Karen is a Chartered Psychologist with specialised interest in research methods, evaluation, analysis and interpretation. Her research, to date, has leading or collaborating on projects concerned with psychological wellbeing, the development of psychosocial interventions, chronic illness and self-management, health education, and child protection.
She has completed commissioned reports and programme evaluations for various agencies including Diabetes Network, Western Health and Social Care Trust, Public Health Agency, NSPCC, Ulster University, Foyle Hospice, Integrated Care Partnerships and the Alcohol Education Research Council.
Karen was part of the team who developed one of the first industry-driven degree programmes in Ireland, following on from her work on the development of vocational qualifications informing industry standards.
---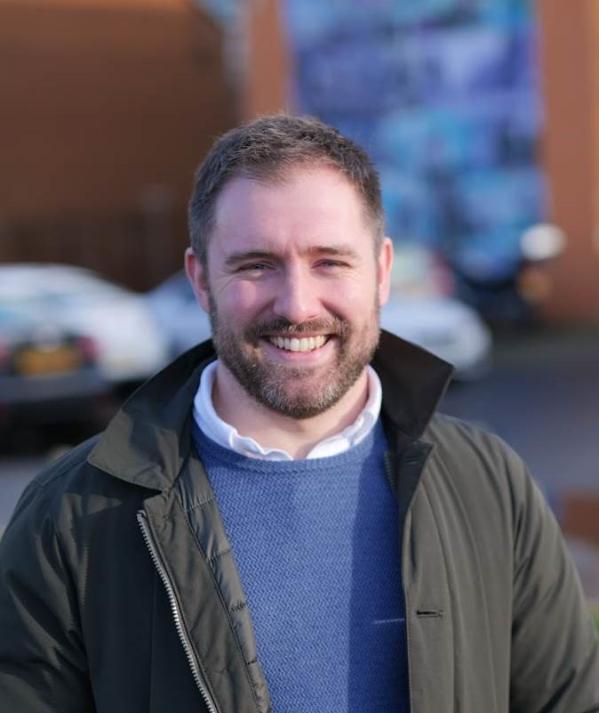 Dr Gareth Robinson
QCAP Research Fellow: Education, and Communities & the Knowledge Economy Lead
Gareth Robinson is a researcher at QCAP, leading the work on Communities and the Knowledge Economy work. He also works on the Education Strand, with schools and other educational stakeholders connected to our partner community.
Gareth's main interest is transformative potential of education in divided societies. He is a member of the Centre for Shared Education and has been involved in supporting interschool collaboration, both locally and internationally, for a number of years. His portfolio of research explores the relational structures that support teacher collaboration and school improvement.
His academic contributions are framed by relational sociology and his interests include school networks, complexity theory, systems thinking, and social network theory.
---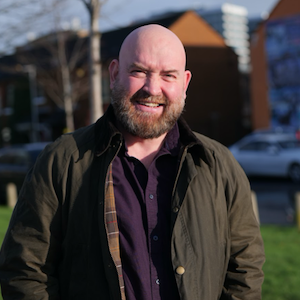 Dr Gavin Duffy
QCAP Education Researcher
Dr Gavin Duffy is a lecturer and Programme Director of the MSc Educational Leadership Programme at the School of Social Sciences, Education and Social Work, Queen's University Belfast. Gavin works with QCAP Education research team, looking at choices children and young people make at key transition points in their lives. He is a member of the Centre for Shared Education at the School and a member of the Centre for Leadership, Ethics and Organisation at the Queen's Management School
Gavin's main areas of research include shared education and the role of education in divided societies; effective collaboration between schools; school improvement and teacher professional development; educational leadership; school exclusion and education in custodial settings.
He works directly with teachers and leaders in schools in various jurisdictions including Northern Ireland, Israel, and the United States to promote collaboration and the potential of networks.
Gavin is the Northern Ireland lead on a cross-jurisdictional study of school exclusion in the UK with a particular interest in understanding the perspectives of school leaders in the exclusion process.
---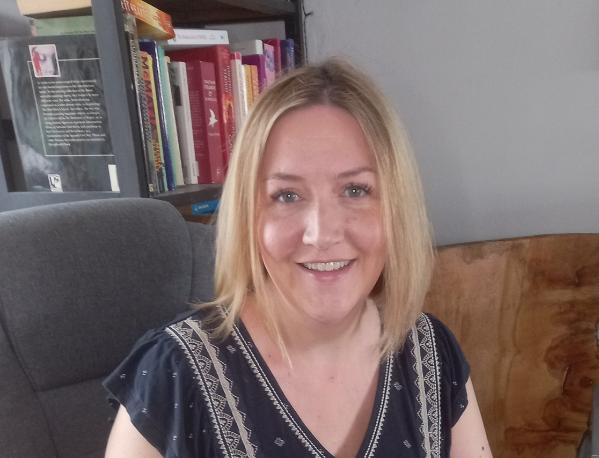 Dr Emma Loudon
QCAP Research Fellow, Growing Up In The Market Lead
Emma Loudon is a QCAP research fellow and works on the Growing Up in The Market longitudinal study. She recently completed her PhD on the experience of families living with parental mental illness, in the School of Social Sciences, Education and Social Work. Her key research interests include mental illness and wellbeing and innovative methodologies for participatory research with children, young people, families, and communities. She has a particular interest in conceptual frameworks addressing multiple perspectives. Emma is currently working on the CLIP study.
Emma has also engaged in teaching in the School of Nursing and Midwifery focusing on the complexity of mental illness over the lifespan and the impact on families and carers.
---
Amanda Morse
QCAP Research Assistant
Amanda is a research assistant with QCAP and a PhD candidate in the School of Social Sciences, Education, and Social Work examining the role of social connection as a protective factor against suicide in adolescent boys and young men.
Prior to coming to Queen's, she worked as a surveillance epidemiologist in the United States and was a national subject matter expert on the use of syndromic surveillance data to monitor healthcare encounters for a variety of injury and violence topics. She is a clinical instructor at the University of Washington School of Public Health in the Department of Health Systems and Population Health, as well as being affiliate faculty at the University of Washington-Bothell in the School of Nursing and Health Sciences.
Her research interests include monitoring and prevention of suicidal thoughts and behaviours, substance use, interpersonal violence, and unintentional injuries.
---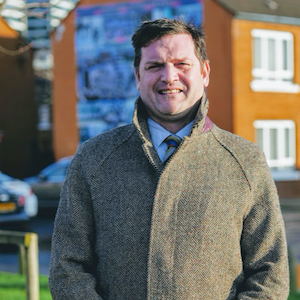 Alistair Stewart
Queen's Public Engagement
Alistair Stewart is Head of Public Engagement at Queen's University.
The Public Engagement team implement the University's Social Charter, which commits Queen's to:
Providing leadership locally and globally
Promoting a positive impact on society through our research and education
Pursuing equality and social justice
---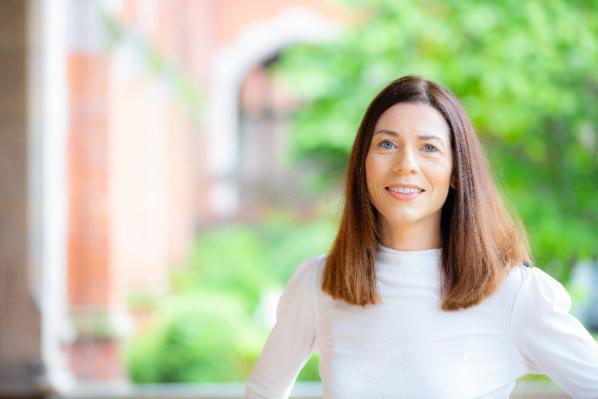 Aileen Cummins
Queen's Public Engagement
Aileen Cummins has been a member of the Public Engagement Office at Queen's University since December 2016. She is the Community Impact Officer, responsible for promoting the work, research and values of the University to the community, voluntary and political sectors. Aileen has previously worked as Queen's University Public Affairs Manager.
Aileen is the former Head of Community Development at Ulster GAA with responsibility for Community Development, Club and Volunteer Development. She previously served as Community, Health and Wellbeing Manager during her 11 years at the sporting body.
Aileen is a qualified teacher with three years teaching experience gained before leaving the profession.
---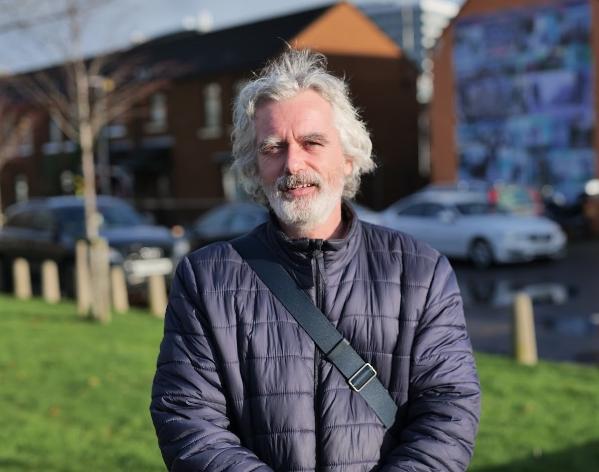 David Piekaar
QCAP Administrative Programme Support
David Piekaar provides programme support for Queen's Communities and Place, looking after finance and administrative tasks for the team. David holds a degree in Music and English, and a Research Masters in Musicology from Queen's. Having worked previously in electoral, housing and music sectors, he returned to the University as a staff member in 2005, and since then has worked as clerical/administrative support for many research projects within the Centre for Effective Education and Centre for Evidence and Social Innovation.
---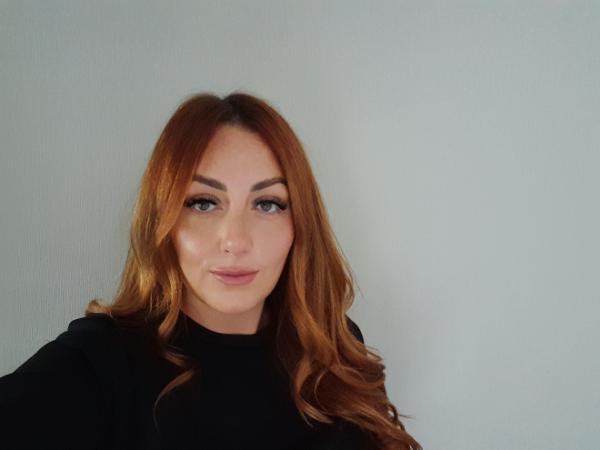 Áine Brady
QCAP Local Coordinator
Áine is the local coordinator for the QCAP pilot community in the Market. She works connecting the community and the university to deliver outcomes across the initiative. She previously spent 10 years working in the Children & Young People's Unit in Belfast City Council and before that worked for a number of NGOs in the children's rights sector. Áine has been the Chairperson of the MDA since 2017 and is responsible for the strategic direction of the organisation and management of the staff team.
---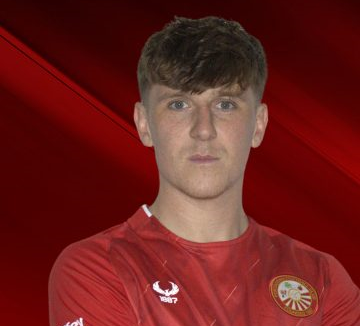 Patrick McNally
QCAP Local Programme Support
Patrick McNally is QCAP's local programme support for the pilot community of QCAP in the Market. He has been a professional footballer since the age of 16, playing for clubs such as Celtic FC and Cliftonville and is currently captain of Portadown.
Patrick has a keen interest in communities and the issues that affect them and limit opportunities. He has worked with children and young people throughout his sporting career and is very committed to exploring how sport and psychical activity can benefit mental health, particularly that of young men.
---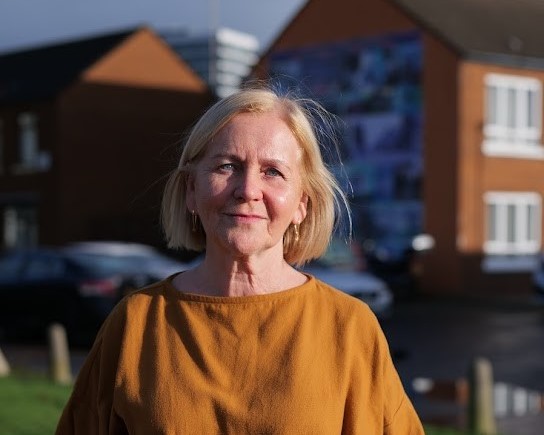 Dr Grace Kelly
QCAP Visiting Fellow
Dr Grace Kelly is a Visiting Research Fellow with QCAP. She has an established body of work in complex social issues such as poverty and inequalities and has been involved in a wide range of impactful, evidence-based community engaged research. Grace led with the development of the QCAP 'Growing Up In The Market' programme.
She was a researcher on the first poverty and social exclusion study in Northern Ireland, which provided a baseline measure of poverty in the region for the first time (Bare Necessities, 2003). She was also involved in the second poverty and social exclusion study a decade later, carrying out a major qualitative study into family life in a context of poverty and austerity policy (Daly & Kelly, 2016).
Some of her more recent completed projects has included improving the emotional wellbeing of disabled young people, investigating children and young people's social attitudes, lone mothers' attitudes and motivations to employment, education and training in a context of labour market activation policy and addressing the social harms associated with substance use.
---