QCAP & Department for Economy support launch of MDA "Rebuilding the Local Economy" Community Survey
On the evening of 27 September 2022, the Market Development Community launched its "Rebuilding the Local Economy" community survey. Guest speakers at the event included Minister for Communities Deirdre Hargey and QCAP's Professor Brendan Murtagh.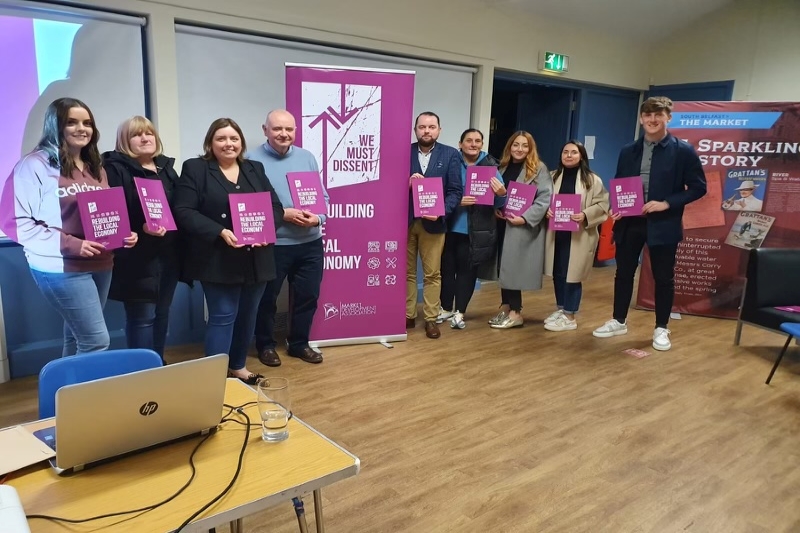 Findings from a previous survey in 2017-18 informed four community campaigns to prevent unpopular planning applications, helped to secure 94 new homes in The Gasworks and assisted in providing support for half of the community's households through employment training courses.
It is envisaged that data collected from this latest survey will continue this community development across a range of areas and local issues, including of skills/qualification, economic development, employment/unemployment, disability, the pandemic and the socio-economic environment. QCAP continues to support the Market Development Association in its latest campaigns and activities
Minister Hargey said: "I was inspired by the level of engagement from the local community. The Market has been leading on this work across Belfast and Ireland. It is through grassroots action and campaigns to secure public ownership in our communities that allow us to break down barriers to employment, housing and quality of life for our local families."
Further coverage of this launch is available on Belfast Media website here.