Join Us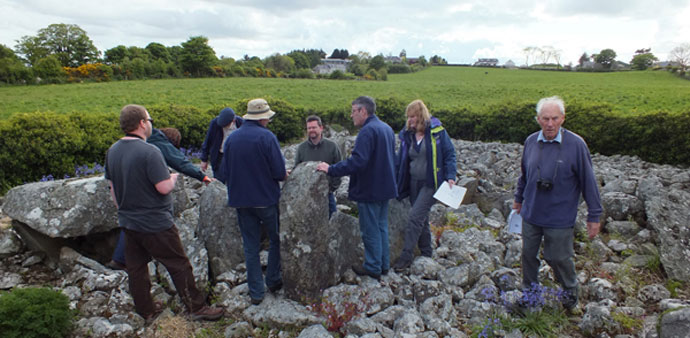 The Society actively promotes the cause of archaeology and the wider study of our heritage and warmly welcomes new members from Ulster, Ireland and further afield. Our members come from all walks of life and from all sections of the community, encompassing all ages from students to retired people both amateurs and professionals.
What does the membership of the Society entitle me to?
As a member of the Society you can fully participate in our events programme which includes monthly lectures, workshops, field trips and the field survey days.
You will also recieve a copy of the Ulster Journal of Archaeology and will also receive updates via the UAS Newlsetter which is distributed quarterly.
How much does it cost?
Annual membership for individual or family: £20 (€28)
Retired: £7.50 (€12)*
*please note, this subscription does not include a copy of the Journal
How do I join?
You can renew or apply for membership of the Ulster Archaelogical Society either by printing and returning the application form, or online using the PayPal option below.
By clicking on the 'Buy Now' button you will be redirected to PayPal (https://www.paypal.com/uk) where you can complete the payment process