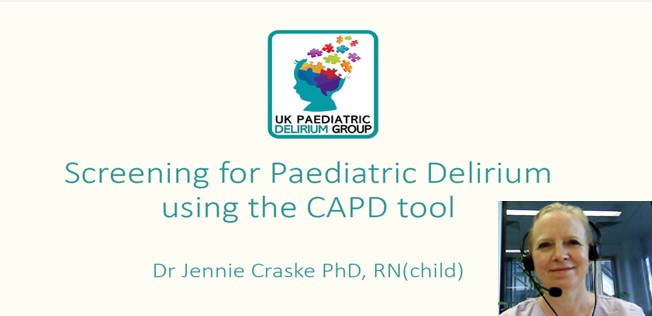 How to screen for delirium with CAPD
Dr Jennie Craske
This 5 minute video presentation will show you how to use the CAPD screening tool for intubated and extubated patients.
Click here to start video
In this video presentation, Dr Jennie Craske will take you through using the CAPD tool to correctly screen intubated and extubated patients for delirium. Her video will include
Overview of CAPD

When to perform a CAPD assessment

How to perform a CAPD assessment

Anchor points for patients under 2 years of age

Sample patient with hypoactive delirium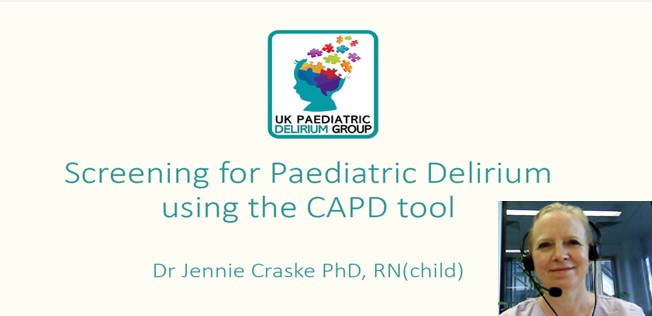 Download PowerPoint
Why not download Dr Jennie Craske's slides on how to screen with CAPD.