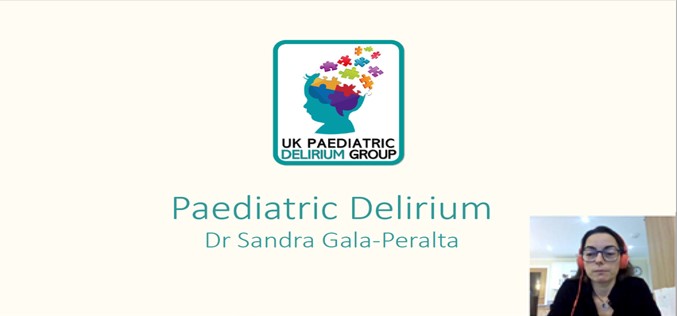 What is Delirium?
Dr Sandra Gala-Peralta
This 5 minute video presentation will provide an overview of delirium, risk factors, types of delirium and differential diagnosis
Click here to start video
In this video presentation, Dr Sandra Gala-Peralta will help you understand why screening for paediatric delirium is a priotity in the critical care setting and beyond. Her video will define delirium and cover the following areas
Who is the most at risk population to suffer from delirium among paediatric population (risk factors)?

How does delirium present?

When and how to identify delirium (screening tool)?

What are the differential diagnosis?
To access a copy of Sandra's presentation CLICK HERE