Change your world
With postgraduate research
Always wonder what if?
So do we. What if you delved deeper into the subject you are most passionate about? What if you could help advance the future of your field in a vibrant research environment? .
Progress depends on the power to question and the world-leading research community at Queen's is fuelled by people with the courage to ask how we can help shape a better tomorrow. People with the vigour to challenge and be challenged, the insight to think differently, and the determination to make exciting discoveries.
People like you.
Join us and change your world.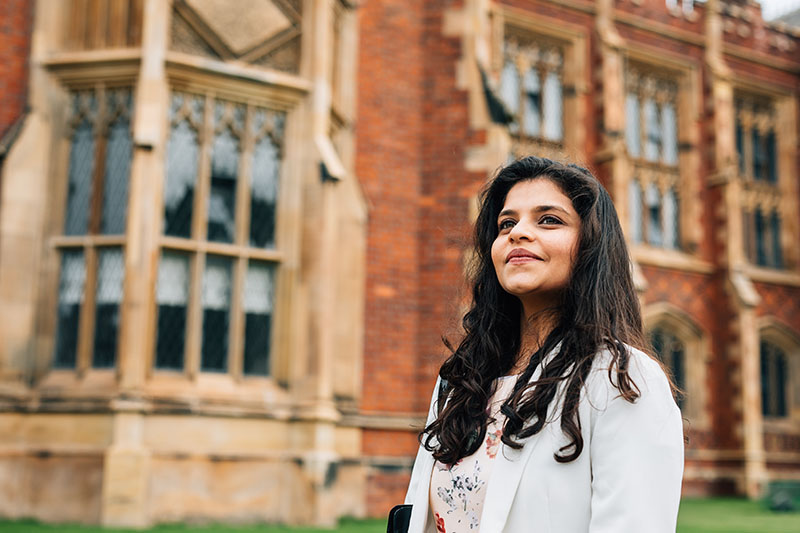 GREAT MINDS THINK DIFFERENTLY
We offer research opportunities across a wide range of subjects, and you'll be encouraged to cross disciplinary boundaries and explore your research topic from fresh angles. Supported by academics who are world-leaders in their respective fields, you'll make new and exciting research contributions.
Through our 'whole person' approach to career development, your research skills training will be complemented with professional skills training that will redefine your future career as a leader, innovator and communicator in the globally competitive job market, whether your future lies in academia or industry.
WHY CHOOSE QUEEN'S
Ranked in the top 140 in the world for graduate prospects
(QS Graduate Employability Rankings 2020)
OUR RESEARCH IMPACT
We're 8th in the UK for research intensity and over 75% of our research is deemed internationally-excellent or world leading.
(Source: 2014 Research Excellence Framework)
FUNDING YOUR STUDY
You can avail of a postgraduate loan of up to £5,500 (€6,360*) to cover your course fees.
*(£5,500, xe.com)
TOP 3 GLOBAL GRADUATE SCHOOL
Queen's Graduate School is ranked 3rd out of 199 universities worldwide
(Source: International Student Barometer, 2018)
ENHANCED SKILLS TRAINING
Our focus on innovation will equip you with the skills needed to turn your big idea into a viable business or a blue print for social change.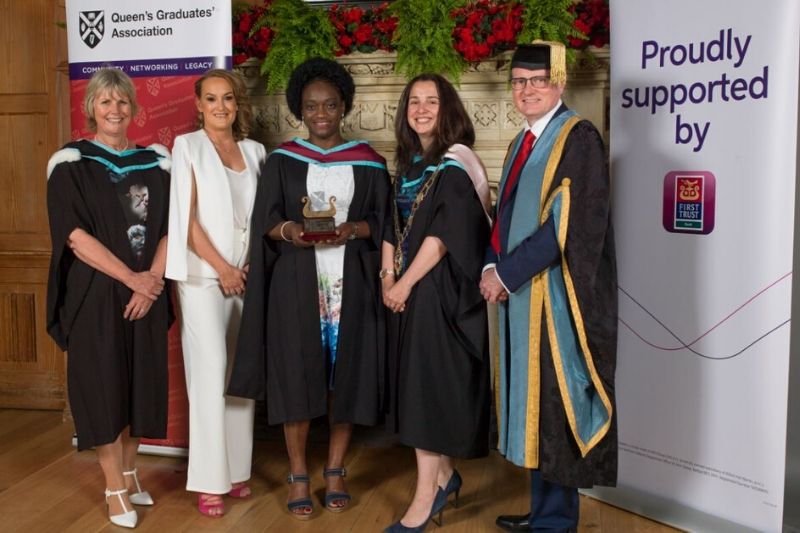 "Queen's has equipped me with a range of analytical, planning and leadership skills, which I know will stand me in good stead in my future career.."
Gift Sotonye-Frank
INTERNATIONAL HUMAN RIGHTS PHD, QUEEN'S STUDENT OF THE YEAR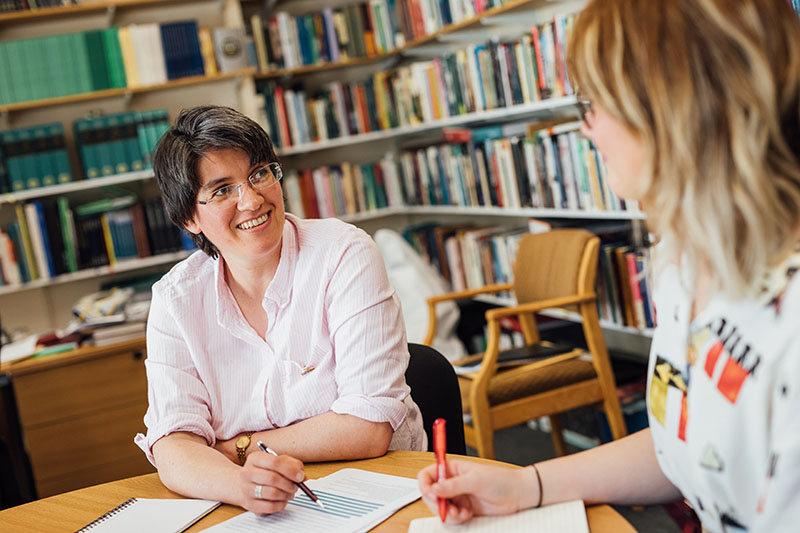 OUTSTANDING CAREERS SUPPORT
You will develop much more than research expertise in your subject discipline: our bespoke skills training will raise your leadership profile, improve your ability to communicate your ideas and increase your visibility with potential employers, both inside and outside academia.
You'll learn directly from researchers who are leaders in their field; apply your research to real-world challenges and redefine your future career by translating ideas into innovative solutions.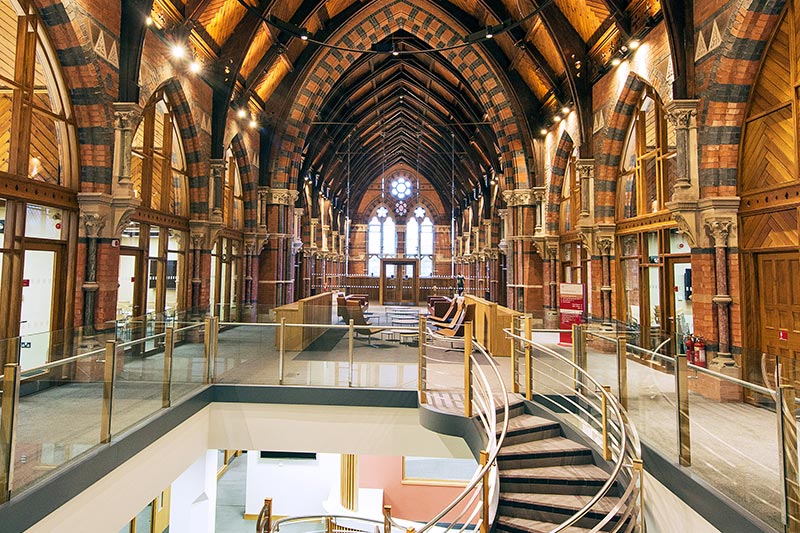 DARE TO BE DIFFERENT
Our stunning Graduate School boasts a dynamic and inspiring environment where you will be challenged to think differently.
The modern, hi-tech meeting rooms, study areas and social spaces are a buzz with big ideas, engaging debate and interdisciplinary collaboration beyond borders. Here, thought leaders, early career researchers, industry experts and PhD peers will support you to unleash your career potential.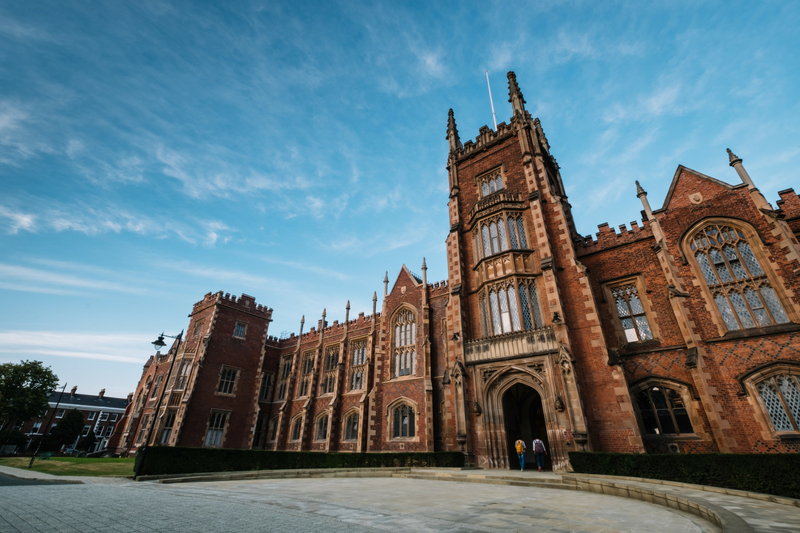 A WORLD-RENOWNED UNIVERSITY
As a member of the elite Russell Group, Queen's has a global reputation for research excellence, thanks to the innovators, disruptive thinkers and game-changers who hold research degrees boasting our crest.
A postgraduate research degree from Queen's is a mark of distinction, signalling that you have studied at the pinnacle of your chosen field. What you learn here, you will carry with you throughout your career.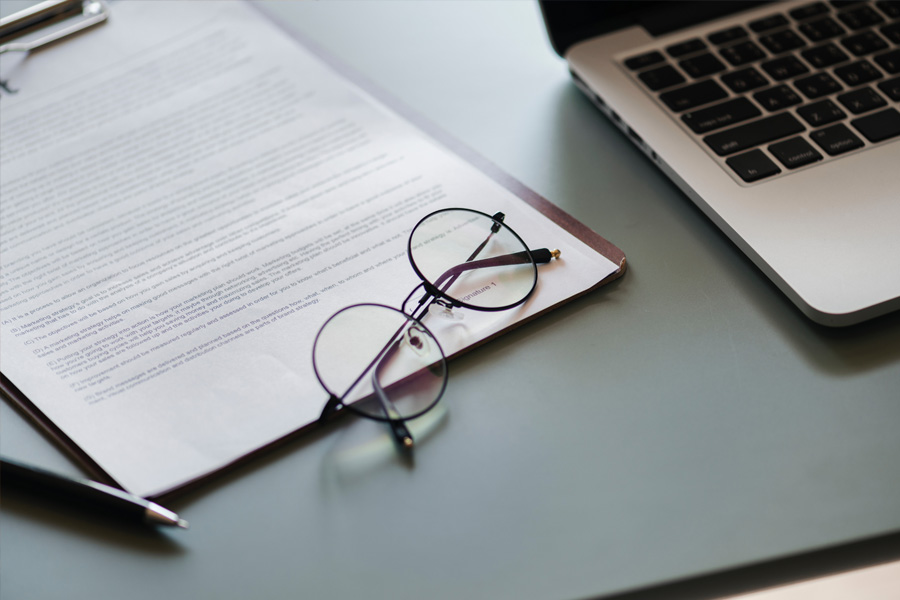 Applications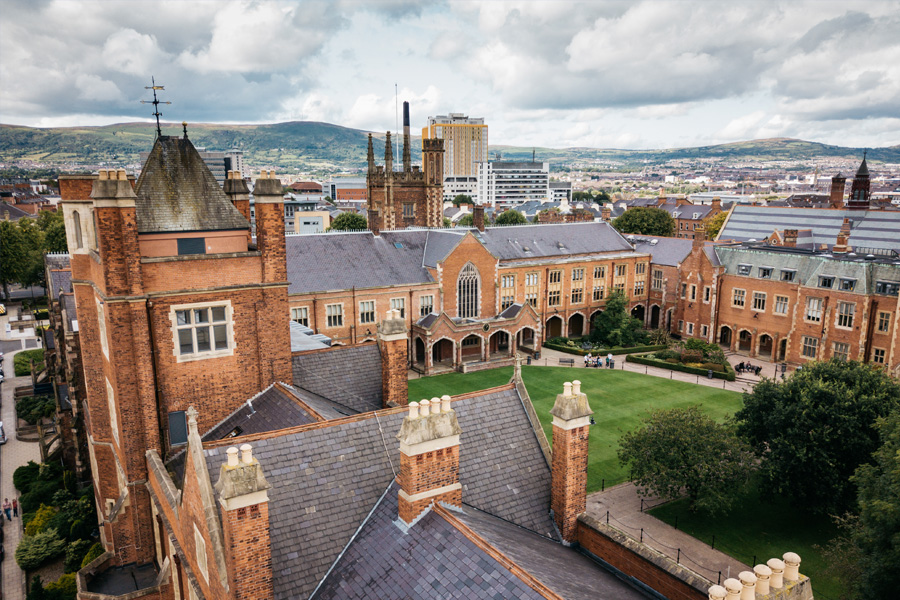 Life at Queen's