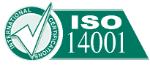 An Environmental Review of the University was completed in January 2006 to benchmark its environmental performance and as a first step in implementing an Environmental Management System (EMS). The EMS measures employed across the University to ensure that environmental risk is managed effectively. The EMS achieved certification to the internationally recognised IS014001 Environmental Management Systems standard in February 2007.
We are committed to maintaining our Environmental Management System (EMS) ISO 14001 certification, in order to ensure that the environmental impact of the University, including associated risks, is monitored, controlled and minimised, and that we continue to make improvements. As such we have maintained our ISO 14001 certification year on year, with the most recent certification received February 2014.
Our vision is to become a low carbon organisation, by reducing our carbon emissions and providing a high quality and sustainable working and learning environment.

To help achieve this Queen's University Belfast have produced a Carbon Management Plan (CMP) which sets out our plans to reduce our carbon emissions by 2020.

Over the past few years our Environmental Champions have been working together to make a positive impact on the environment and encourage our colleagues to do the same.

Green Impact is an environmental accreditation scheme with an awards element designed for university departments. University staff take part each academic year and, depending on the number of environmental actions they carry out, can achieve either: 'working towards accreditation', or a 'Bronze', 'Silver' or 'Gold' award for making their workplaces greener. The scheme is currently delivered and supported by the National Union of Students (NUS).

The scheme aims to empower individuals and departments to reduce their environmental impact by encouraging, rewarding and celebrating practical environmental improvements.












CDDA Green Impact awards
| | | |
| --- | --- | --- |
| | | |
| 2014 Green Impact award | 2015 Green Impact award | |