Latest News 14/12/2022
We are delighted to announce the 1921 census for Scotland is now online.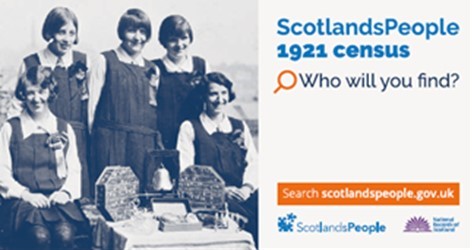 National Records of Scotland, HM General Register House, Edinburgh - The Centre for Data Digitisation and Analysis at Queen's University Belfast has applied, once again, our successful methodology to capture this valuable resource. Well done to everyone involved.
Please read and follow links to some recent publications:-
Who do you think you are magazine includes tweets from those who searched for their ancestors in their online article as well as their own search for notable Scots - geologist Ethel Dobbie Currie and actor Alastair Sim.
Daily Mail – Glimpse into past as 1921 census give up its secrets
The National – 1921 Scottish census is unveiled
STV News online article includes quotes from Jocelyn Grant.