High-speed Computer/Servers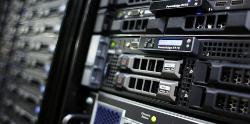 We can run a number of centrally managed High Performance Computing (HPC) systems. We can avail of these systems in order to solve compute and data intensive problems in various fields of work.
The systems have a wide range of scientific software and libraries installed and both consultancy and training are provided so that users can learn to use the systems effectively.
How can High Performance Computing enhance my research? High Performance Computing (HPC) is technology used to provide solutions to problems that:
Require significant computational power
Need quick access to, and processing of, large amounts of data
Operate across a geographically distributed network
As they are comprised of very powerful processors, large memory capacities and superfast interconnection networks, HPC systems can radically reduce the execution time of advanced computational tasks. They enable us to use computing and data resources, in a way that exceeds the capabilities of desktop computers, enabling us to address complex research problems, deliver results faster and explore data using innovative techniques. We can use a number of high-end computing resources to perform data intensive tasks such as simulation and modelling, data mining and visualisation.