First Colum McNally Scholar Graduates from Mechanical and Aerospace Engineering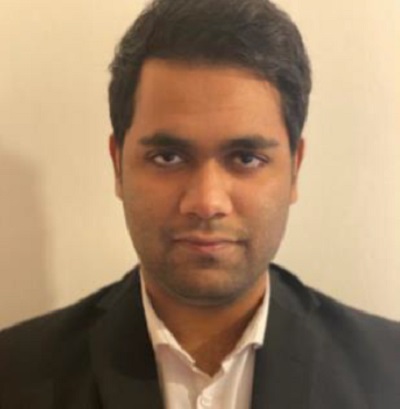 Congratulations to Muhammad Choudhry who has just completed a BEng degree in Aerospace Engineering from the School of Mechanical and Aerospace Engineering.
These Scholarships were established in 2017 in memory of Colum McNally to both inspire and support students in the School of Mechanical and Aerospace Engineering.
In his short life Colum portrayed exceptional talent in the field of engineering and won the UK Young Engineer of the Year award with his hydraulically operated "Agri-Hammer" in 2015. During his secondary education Colum was diagnosed with a rare form of cancer. While receiving intensive treatment he continued to study, succeeded in his A-levels and progressed to a Mechanical Engineering degree in Queen's University Belfast. With ongoing treatment, Colum completed his first year of mechanical engineering. Unfortunately he passed away, as a result of his cancer, in October 2016. You can read more about these Scholarships and other awards in the School here
Muhammad commenced his studies in 2018 and, after a successful application process, was one of the second cohort of students to be awarded a Colum McNally Scholarship. These awards aim to relieve the financial pressures that some students endure. It also aims to reward those students who, despite this financial pressure, are able to voluntarily contribute their time to the wellbeing of their community and or to the care of a sick or dependent family member.
Muhammad said:
"Studying a critical course in one of the best universities in the world was not easy and required focus and a lot of independent study. During the middle of my first year of university, I received an email regard "Colum McNally Scholarships" which support students financially throughout their academic years. I applied for this scholarship during my first academic year and my application was accepted. This scholarship has made a huge contribution to my degree, allowing me to achieve my desired grades and complete my degree without worrying about part-time work. It has allowed me to travel throughout the UK to find myself a relevant work experience in relation to my degree. I have done several interviews, including going to Southampton to attend Boeing Aerospace, which helped me increase my confidence by travelling to new places, meeting professional engineers, and having the opportunity to learn about their experience. After many interviews and aptitude tests, I finally got a job in the Babcock International Railway. I can't thank you enough the support I have got from this scholarship which helped me enormously with my studies and find my desirable job."
These Scholarships are funded by Mr and Mrs Aidan and Pauline O'Neill. Mr O'Neill commented:
"We are delighted to have the first Colum McNally scholarship gradate this year and we wish Muhammad every success in his future career. We hope that this scholarship will help many more students graduate in engineering and reduce the financial pressures on them at the same time. We hope also this will keep the memory of Colum alive. We are very grateful to Colum's parents, Mark and Joan for giving his name to the scholarship and for actively participating in the program."