JONATHAN ADAMS WINS BEST STUDENT PAPER AWARD AT IMIOT2018 & ICSEE2018, CHONGQING, CHINA.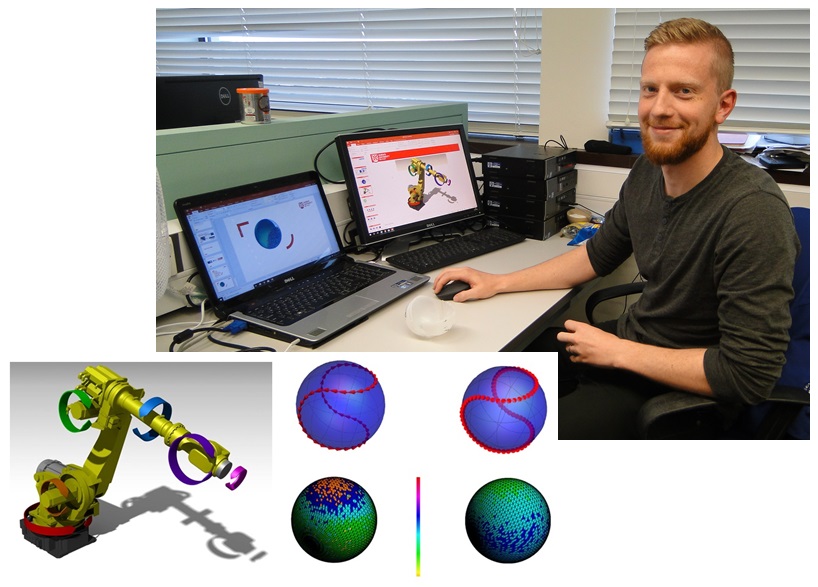 Jonathan Adams who is in the second year of his PhD at the School of Mechanical and Aerospace Engineering at Queens, was awarded a Best Student Paper award at the recent International Conference on Intelligent Manufacturing and Internet of Things & International Conference on Intelligent Computing for Sustainable Energy and Environment. This event was Co-organised by Queens and took place from 21-23 September 2018 in Chongqing, China.
Jonathan's winning paper was entitled 'DEM modelling of a new `Sphere Filling' Approach for Optimising Motion Control of Rotational Moulding Processes for an Axisymmetric Mould' (DEM: Discrete Element Modelling). His presentation covered work which he has completed as part of his ongoing research which is developing mathematical models of powder flow regimes in the rotational moulding process. Jonathan's work will eventually lead to a better understanding of rotational moulding in the context of Industry 4.0 where process execution could transition to automated technologies offering more than the traditional bi-axial motion for improved cycle times and product material distributions.
This is another fantastic achievement for one of our researchers reflecting the high quality of the work which is ongoing in our School. Jonathan joins a growing list of PhD students and Post Doctoral researchers from Mechanical and Aerospace Engineering at Queens who have had the high quality of their research recognised at international events.
If you are interested in undertaking a PhD at our School, you can view current vacancies here.