SMAE Staff Member Part of Collective Nominated for the Turner Prize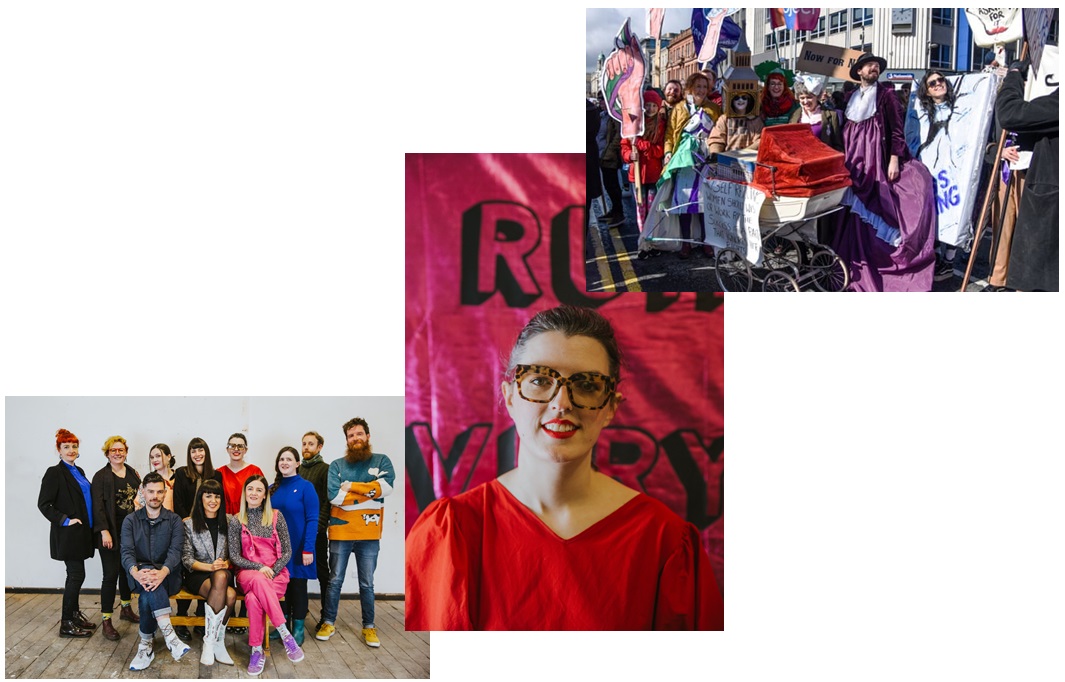 Grace McMurray, who provides Education Support in the School, is part of Array Collective which is one of five nominations for this year's Turner Prize. Array Collective is a group of 11 Belfast-based artists who have been actively collaborating since 2016, organising projects which respond to issues including abortion rights, queer liberation, mental health, gentrification and social welfare. Judges praised them for their "use of DIY sensibility to tackle issues facing Northern Ireland".
Grace McMurray studied Fine Art Sculpture (BA) at Wimbledon College of Art, graduating in 2008. She won the Arts Club Award at the 2019 Summer Exhibition at the Royal Academy of Arts and came second in the David Todd/Landmark fine art prize in 2008.
Five art collectives will this year battle it out for the Turner prize, the first time no individual artist has been shortlisted for what remains one of the world's best-known awards for visual art. The choice of collectives reflects the fact that few artists have been able to publicly show anything over the past year. It prompted judges to focus on groups of artists whose collaborative work has demonstrably continued, not always in the confines of a gallery.
The shortlist is Array Collective, Black Obsidian Sound System (B.O.S.S), Cooking Sections, Gentle/Radical, and Project Art Works.
The Turner prize is one of the highlights of the contemporary art calendar, delighting and exasperating people since 1984.
The judging panel consists of the actor Russell Tovey; Aaron Cezar, the director of the Delfina Foundation in London; Kim McAleese, a programme director of Grand Union in Birmingham; and Zoé Whitley, the director of the Chisenhale Gallery in London.
An exhibition of work by all five collectives will run from 29 September at the Herbert and the £25,000 winner announced at an award ceremony at Coventry Cathedral on 1 December.