Queen's Teaching Awards 2022 category winner Dr Ioannis Tsioulakis
The winners of the Queen's Teaching Awards 2022 have been announced and we are delighted that Ioannis Tsioulakis (HAPP) was the winner in the Student-Nominated category.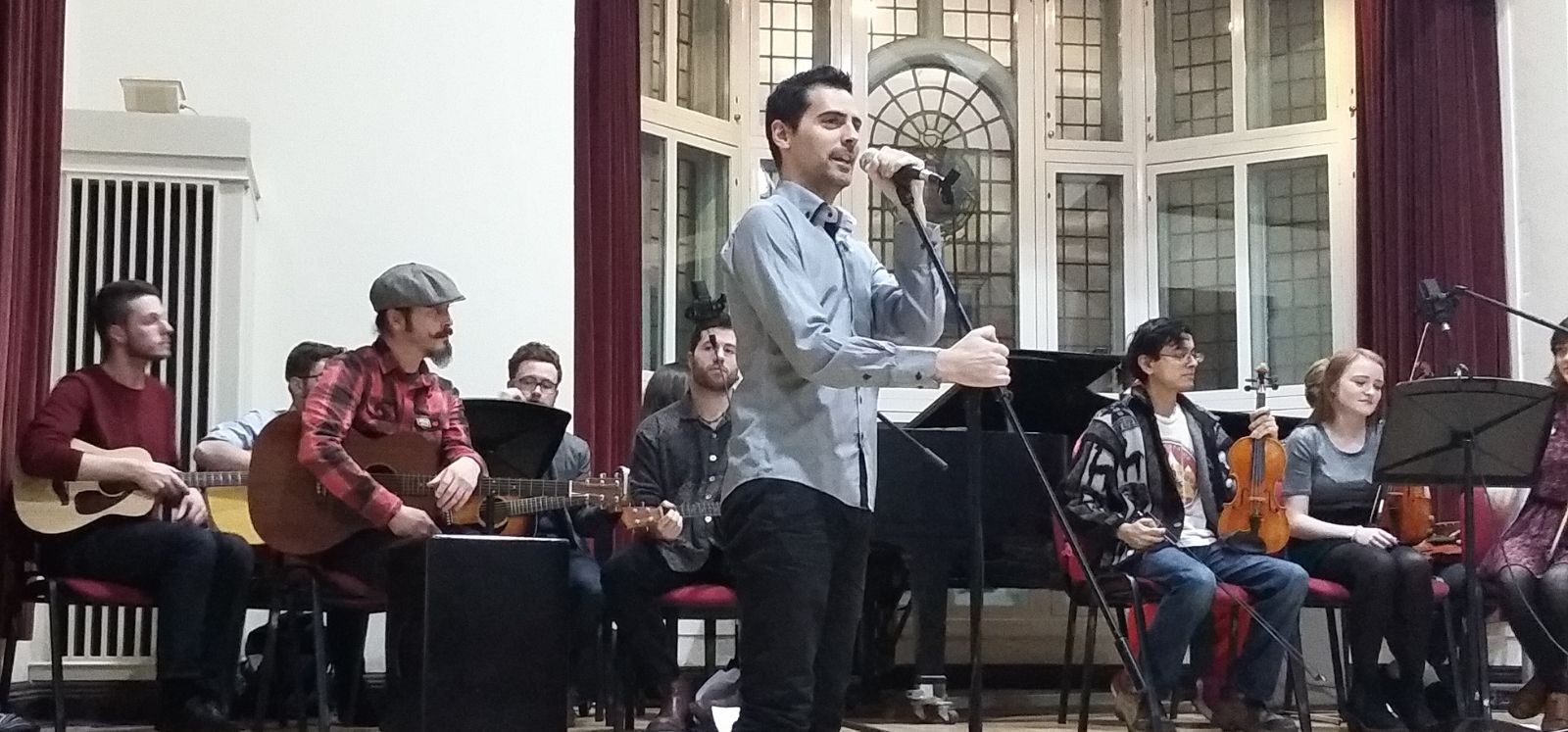 Dr Ioannis Tsioulakis is a Senior Lecturer in Anthropology and Ethnomusicology. Dr Tsioulakis is an engaging teacher who promotes collaboration among his students and with international musicians, which enhances his students' performance skills and supports them to pursue diverse career pathways. His commitment to decolonising the curriculum exposes his students to a diverse range of music and other expressive forms.
In their nominating statement his students commented,

"Dr Tsioulakis's professional manner, academic integrity and sincere interest in the development of his students lead by example his students in becoming active members of the academia and active citizens."

Professor James Davis, Head of School commented,

"This teaching prize is wonderful recognition of Ioannis's continual commitment and support for his students, alongside his innovative approach to teaching Ethnomusicology."

Dr Ioannis Tsioulakis commented,

'Thank you to my wonderful students for nominating me for such a prestigious award. I'm moved and humbled by their kind words and always impressed by their achievements that make me look like a good educator. Also, massive thanks to all my colleagues at HAPP; good teaching can only be delivered through synergy and collectivism.'
The Teaching Awards scheme was established to encourage and reward the development of learning and teaching practices and learning support practices that have led to particularly effective/worthwhile learning.
The Teaching Awards 2023 will open for applications in November 2022.