Queen's through to next round on University Challenge
Congratulations to the Queen's team winning their first round match.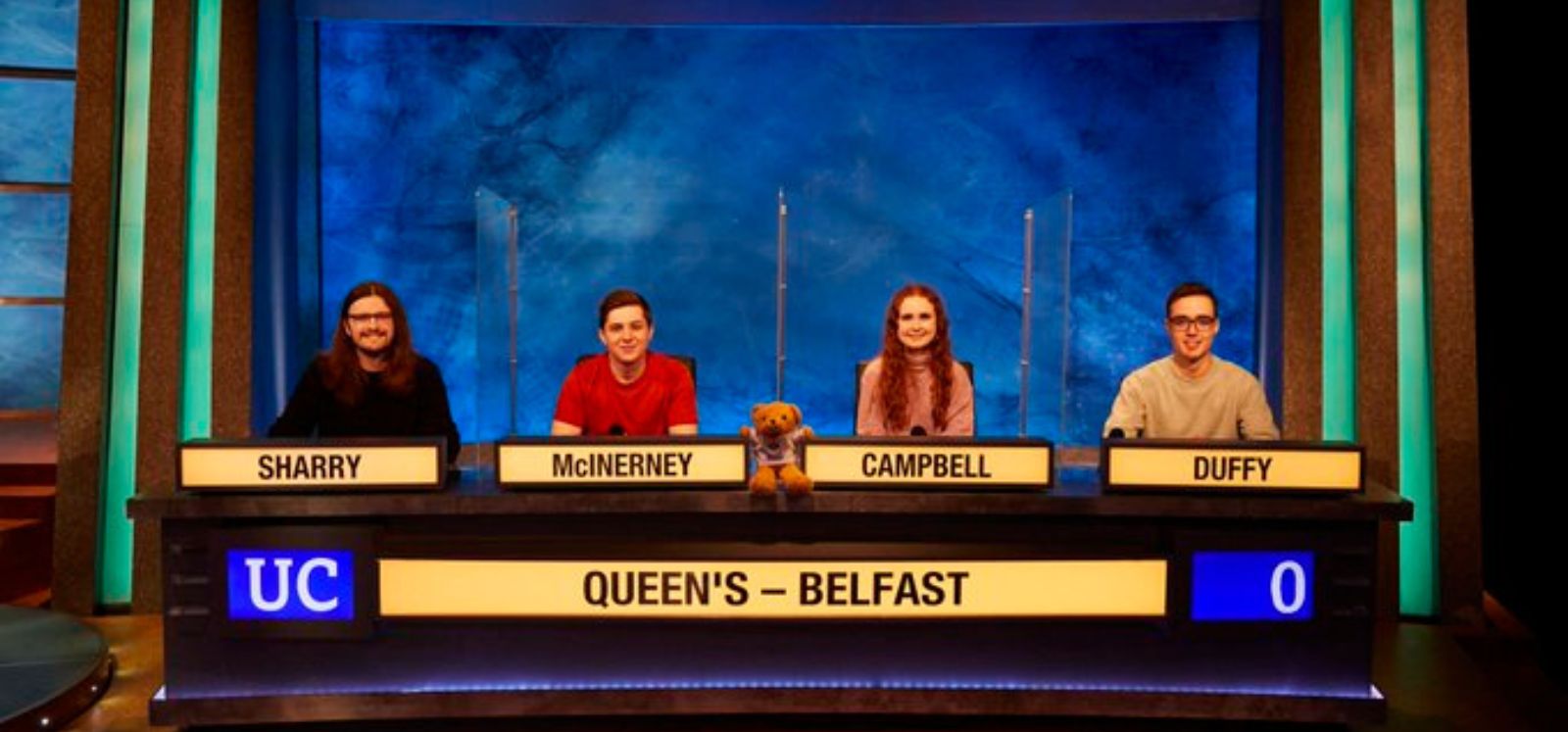 Congratulations to the Queen's University Belfast team who had an impressive victory over a strong University of Glasgow team in the first round of the 52nd series of University Challenge. The end result was Queen's 165, Glasgow 105.
The winning team on Monday 3 October were, captain and Politics graduate Courtney Campbell, Michael Sharry, currently studying for a PhD in Politics, Luke Duffy, current undergraduate in Business Economics and Jack McInerney current undergraduate in Mathematics. Jack was drafted in at the last minute to replace Olly Donnelly a current PhD student in International Relations and we look forward to seeing Olly back on the team in the next episode.
Commenting on behalf of the team Michael Sharry said,
"It was a truly wonderful, once-in-a-lifetime experience from start to finish. Ultimately we were delighted with the result, but we were very nervous going into it. Thankfully we were still able to do our best against a very strong Glasgow team. Our team moulded together very well and I know I've got some great friends for life now. We're all very grateful for all the support!"
Well done to the whole team and especially to our wonderful HAPP members and Sharry's impressive starter for ten answers to take the lead in the second half. Watch out for the next round!