Inaugural HAPP PhD Writing Retreat
Interdisciplinary workshop to assist PhD students to discuss their projects and hear ideas for other perspective and literature.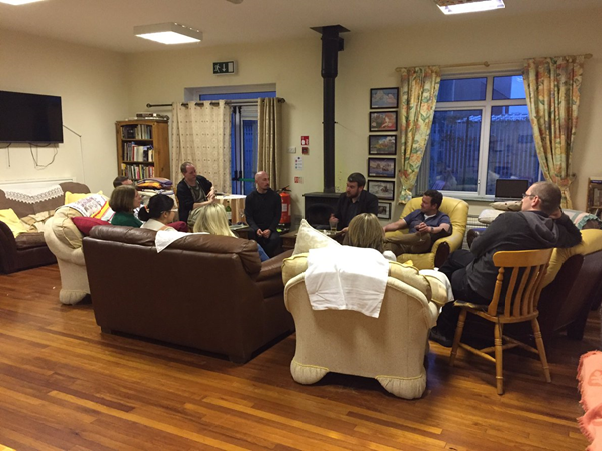 Inaugural HAPP PhD writing retreat
Nine PhD students from the School of History, Anthropology, Philosophy and Politics, representing all the School's disciplines, joined Dr Muiris MacCarthaigh (Director of Graduate Studies), Prof Lisette Josephides and Dr Paul Corthorn for a writing retreat in the Mournes over 26-28 June. The retreat started with lunch provided by Mairead White in the Mourne Lodge B&B in Atticall, then staff and students found a space to read and write for the afternoon. After dinner, staff and students gathered in to discuss their current projects and hear ideas for other perspectives and literatures that might help their work. The lively interdisciplinary exchanges left us all with a better understanding of each other's research and the ways it may challenge and expand our own.
Day 2 began with breakfast at 8.30 and an intensive day of writing with scheduled coffee and meal breaks, and after dinner some ideas were discussed about future retreats and ideas for developing the PhD research culture in the School. After breakfast on Day 3, we packed our bags and said goodbye to the Mournes, till the next time!
Muiris MacCarthaigh
Director of Postgraduate Studies
Media