American History Colloquia
Tom Hulme (QUB): 'Citizenship, Modernity and the City: Historical Re-Enactment in Chicago and Manchester in the 1920s and 1930s' Wed. 17 October 2pm, Peter Froggatt Centre/0G/024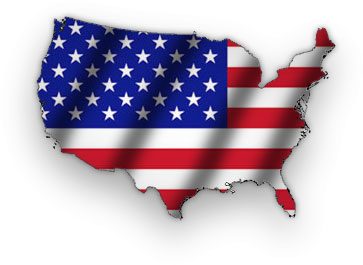 We would like to share with you all the semester schedule for the American History Colloquia sponsored by the School of HAPP and the Centre for the Americas. Please find it above. Our first presenter, our own Dr. Tom Hulme will be on Wednesday, 17 October, 2pm at the Peter Froggatt Centre/0G/024. He is presenting a paper entitled: 'Citizenship, Modernity and the City: Historical Re-Enactment in Chicago and Manchester in the 1920s and 1930s.' Here is the description:
Historical pageantry, a participatory form of local re-enactment, emerged in 1905 in England's southern rural counties. It quickly spread to North America, where it was utilised by Progressive educationalists in response to perceived problems of immigration, industrialisation and urbanisation. By the 1920s and 1930s pageantry was hugely popular in big cities in both countries. Coalitions of businessmen and city councils found historical re-enactment a practical method of visualising the past, present and future development of the modern city. This paper compares several popular pageants held in Manchester (UK) and Chicago (USA) in the 1920s and 1930s in order to unpack this relationship between contemporary understandings of historical urban growth and the continued shaping of the city. These former 'shock cities' of the 19th century shared an analogous position in their national contexts: unabashedly civically proud and industrially dependent, they faced worrisome social and economic instability because of the Depression. By re-enacting historical episodes of the city – through adversity, failure, yet also success – elites were able to create powerful messages about urban life, community, and the built environment.'
We hope that you all can join us!
Other American History Collquia Events
Sergio Lussano (Nottingham Trent University) 'Furnisht with Such Members as Are After a Sort Burthensome unto Them': White Perceptions of Black Male Bodies and the Gendered Origins of Racism, 1450-1730
Wednesday, 14 November 2018
2pm, Lanyon Building/0G/074
Melissa Milewski (University of Sussex) "The Untold Story of Civil Cases Between Black and White Southerners in the Jim Crow South"
Wednesday, 28 November 2018
2pm, Lanyon Building/0G/074