Visualising China's Encounter - HIS2066
Student exhibition gives a window on Qing China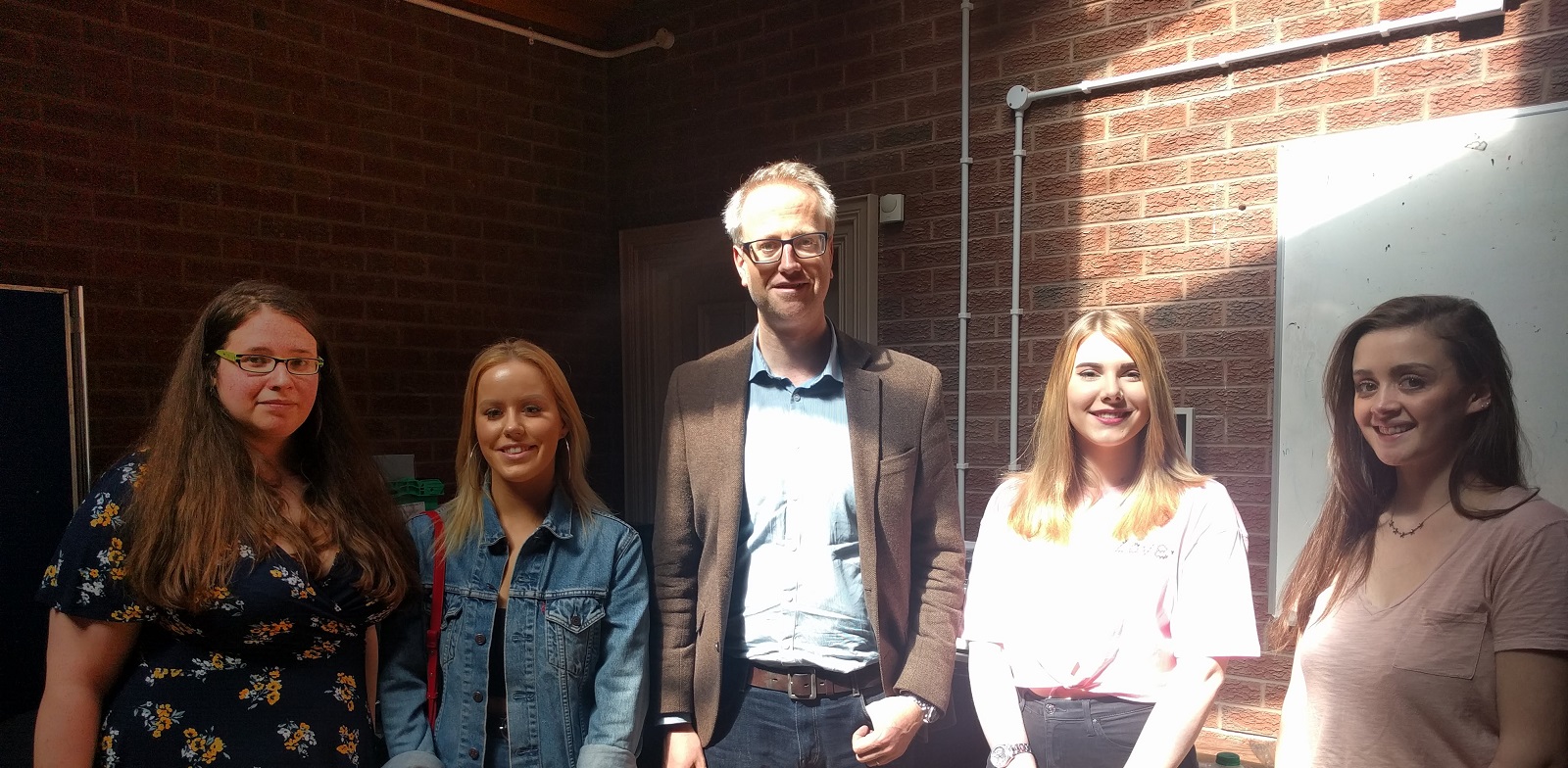 An exhibition of student work from the module HIS 2066, Visualising China's Encounter with the West, was on display in the School of HAPP on Friday 20 April 2018.
As part of their coursework for the module, students worked in groups to produce posters illuminating an aspect of the complex relationship between late Qing China and the western powers at the end of the nineteenth century.
The Head of the School of HAPP, Prof. Alister Miskimmon, presented the overall Jury Prize for the best poster to Amy Coard and Keleigh Heeney for "China through a Westerner's eye: the photography of John Thomson". The judges commented that this was: "A visually stunning poster, which both illustrates and questions Western stereotypes about Qing China and is based on excellent research."
An Audience Prize (voted for by visitors to the exhibition) was presented to Rebecca Love and Barbara Rideg for "Isabella Bird: everything suggests a beyond". The judges noted that this was "A very attractive and beautifully written poster which evokes Bird's sense of adventure."
The banner photo shows the Head of School with the prize winners.
Selected posters are on display around the School of HAPP. HIS2066 is taught by Dr Aglaia De Angeli and Dr Emma Reisz.