Interdisciplinary: History and Medicine
Successful interdisciplinary collaboration between HAPP historians and colleagues in the School of Medicine, Dentistry and Biomedical Sciences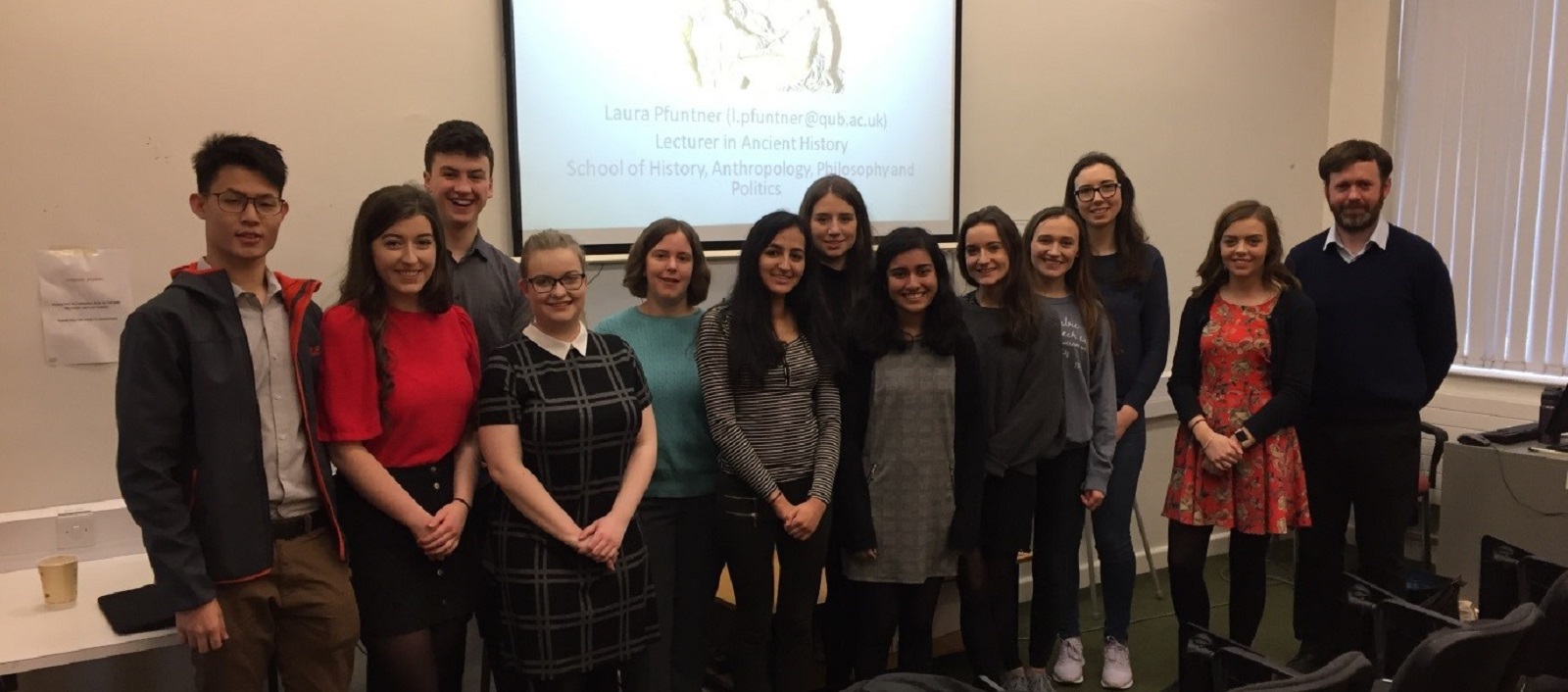 This semester has seen the successful collaboration between HAPP historians and colleagues in the School of Medicine, Dentistry and Biomedical Sciences as Drs Cunningham, Curran and Pfuntner took part in a student selected component (SSC) of the QUB undergraduate medical degree. The course is convened by Dr Michael Trimble who approached the historians in 2017 to explore the possibility of an interdisciplinary module featuring distinguished figures in medical education alongside scholars from within the humanities.
Over the summer, the historians put together three seminars designed to introduce the medics to the historical context of enduringly influential theories of medicine, disease and surgery from Greek antiquity to the Enlightenment. The classes have been a lively encounter between science and the liberal arts and the medical students have been very interested observers of the methods of the working historian. As for the historians themselves, Laura Pfuntner drew insights from her seminar's exploration of ancient surgical equipment, methods, and ethics that she will apply to her own research on these topics, John Cunningham enjoyed both the challenge of teaching in an interdisciplinary setting and the opportunity to engage with students of medicine in exploring a range of early modern medical ideas. And John Curran enjoyed a rare foray into the world of the great pre-Socratic philosophers of Greece in the company of similarly enquiring Queen's students.
There are plans to expand the module next year, bringing in other disciplines from within the humanities, strengthening the collaboration between subjects and stimulating more further innovations in the student experience for tomorrow's physicians.