Prof Galligan and Dr Ward to speak at Gender & Politics Conference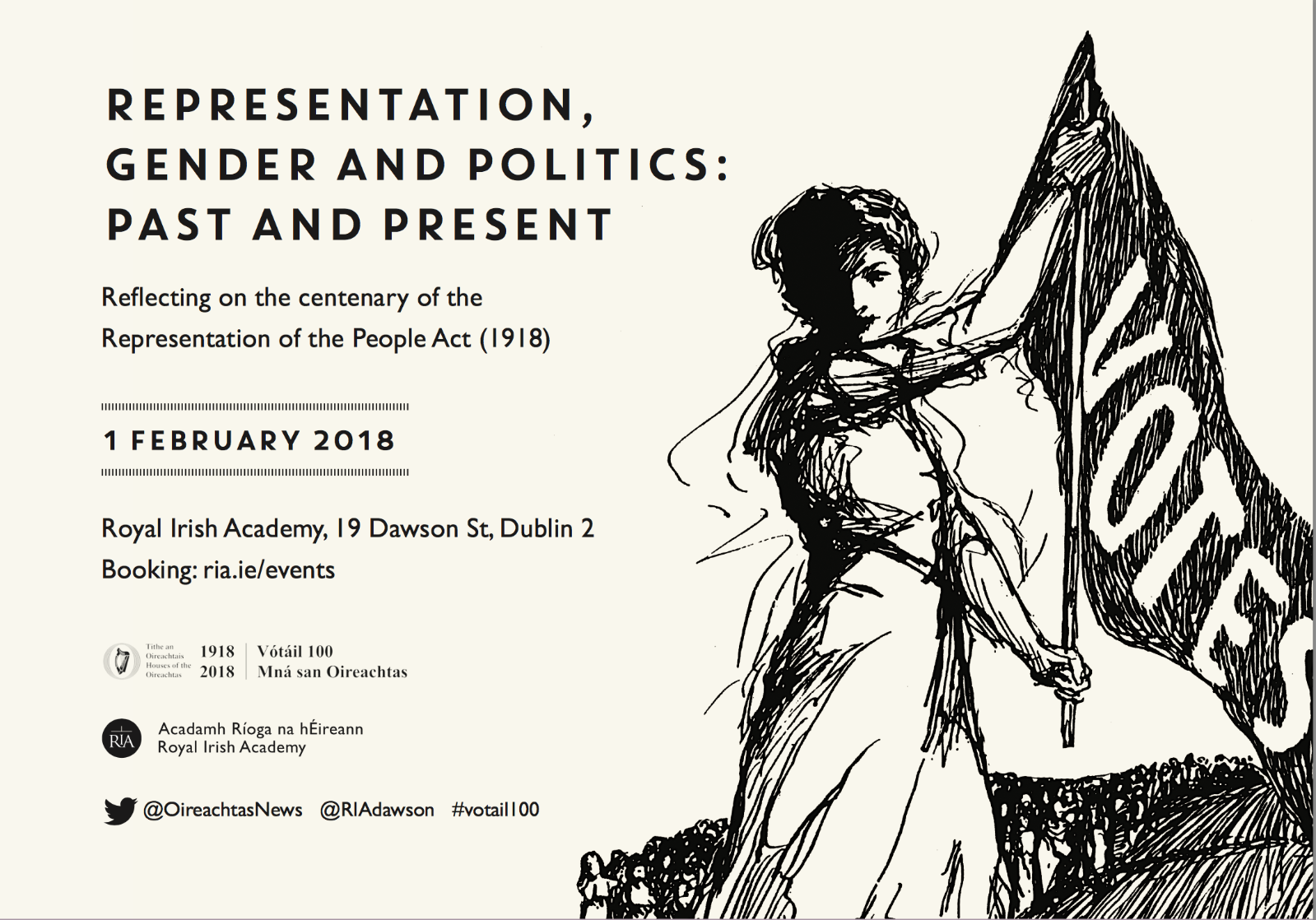 Prof Yvonne Galligan and Dr Margaret Ward will speak at a conference to mark the centenary of female suffrage and the extension of male suffrage at the Royal Irish Academy in Dublin on 1 February 2018. Prof Galligan is a leading international scholar of the relationship between gender and democracy.
Dr Margaret Ward is Visiting Research Fellow in the School and is author of among others, Hanna Sheehy Skeffington: Suffragette and Sinn Feiner: Her Memoirs and Political Writings, 2017.
2018 will mark 100 years since the commencement of the Representation of the People Act 1918 and the Parliament (Qualification of Women) Act 1918 which allowed women to stand for and vote in general elections for the first time.
This conference, produced in partnership with the Houses of the Oireachtas, critically reflects upon this history whilst also celebrating the lives and experiences of women in Irish politics, past and present.
For more details please follow this link: https://www.ria.ie/representation-gender-and-politics-past-and-present