An International Historical Perspective'
Keynote Speaker: John Callaghan Professor of Politics and Contemporary History at University of Salford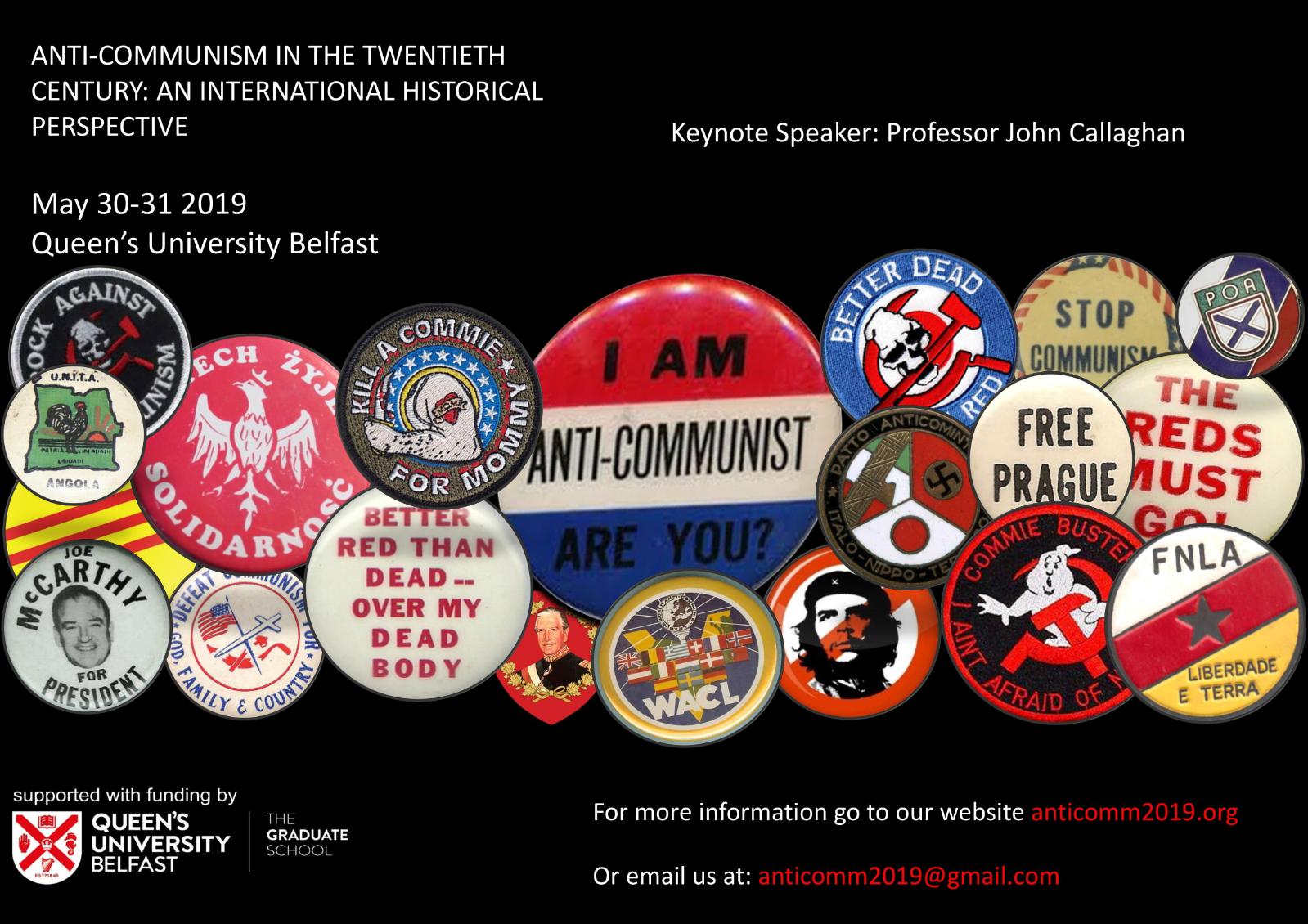 The aim of this conference is to examine the various facets of anti-communism throughout the twentieth century irrespective of focusing on any particular geographical region or limited to a specific sub-field in the study of history. By opening this discussion to scholars researching all types of anti-communism we hope to offer a diverse range of themes which will thus contextualize this topic in the historical narrative. Hence, contributions can range from individual case studies to global histories. All types of historiography and research methodology are welcomed for consideration. Potential themes pertaining to anti-communism could include, but are certainly not limited to:
Cold War, interwar period, world wars • Diplomatic and international relations • Political and party reactions • Transnational activities • Religious response • Biographical accounts and oral histories • Espionage and covert undertakings • Cultural depictions • Imperial/colonial studies • National security
On: 30-31 May 2019
Venue: Canada Room.Council Chamber
To view the Conference page click here
Our contact details are :anticomm2019@gmail.com
And on twitter our conference page: @anticomm2019
Conference Organisers: Matthew Gerth and Conor McFall
There is no charge for attendance.