Job Opportunity: Part-time Research Assistant
Centenary of Northern Ireland: part-time research assistant (Jan-June 2021)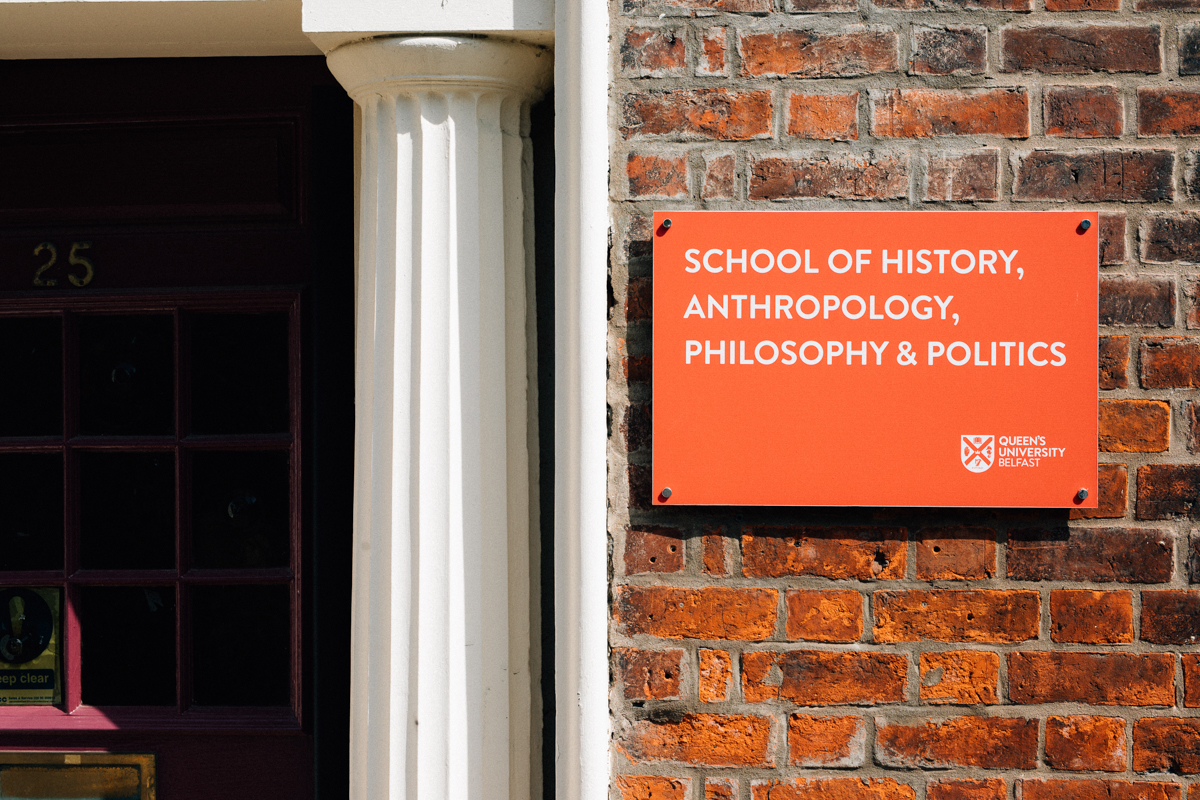 Centenary of Northern Ireland: part-time research assistant (Jan-June 2021)
Call for expressions of interest.
The School of History, Anthropology, Philosophy and Politics (HAPP) at Queen's University Belfast invites expressions of interest for the role of Research Assistant to the Northern Ireland Office's Northern Ireland Centenary Historical Advisory Panel. The Panel provides advice to the Northern Ireland Centenary Forum, and the cross-Whitehall Working Group, on the historical facts of the events of this period.
The research assistant will be based in HAPP. The duration of the post will be from January 2021 to June 2021 with an expected time commitment of ten hours per week, or 230 hours in total. Remuneration will be at the rate of £17 per hour, in addition to taxation and national insurance contributions.
The principal duties of the Research Assistant will include:
Undertaking archival research commissioned by the panel.
Supporting the panel members in editing a book of essays.
Support in creating content for a digital platform.
Supporting and contributing to other public engagement events such as lectures or exhibitions.
The essential criteria for the post include:
A post-graduate degree (MA, PhD, MPhil etc) in modern Irish history, politics or a cognate area.
A knowledge of the principal archival collections relating to the creation and early history of Northern Ireland, in particular those held in the Public Record Office of Northern Ireland.
An in-depth knowledge of the events of the period and of the principal literature on the subject.
Additional desirable criteria include:
Experience of editing text for publication
Experience of preparing website content
It is expected that the successful candidate will be based in Northern Ireland. The successful candidate will need to satisfy UK right to work eligibility for the duration of the post:
https://www.qub.ac.uk/directorates/HumanResources/recruitment-and-selection/eligibility-to-work/
Application Process:
To submit an expression of interest in this post, please supply the following to Dr Marie Coleman (m.coleman@qub.ac.uk) before 5pm on Tuesday 15 December 2020:
A one-page (A4) covering letter outlining how the applicant meets the essential criteria for the post.
A CV (no more than 2 sides of A4) detailing the applicant's academic qualifications and any other relevant experience.
The names and email addresses of two referees who can comment on the applicant's academic achievements and/or relevant experience.
Confirmation of UK right to work eligibility.
Proposed interview date (via MS Teams): week beginning 4 January 2021