BBC Storytellers: Seamus Heaney Centre special edition
The Seamus Heaney Centre at Queen's are delighted to share news of an exciting collaboration with BBC NI.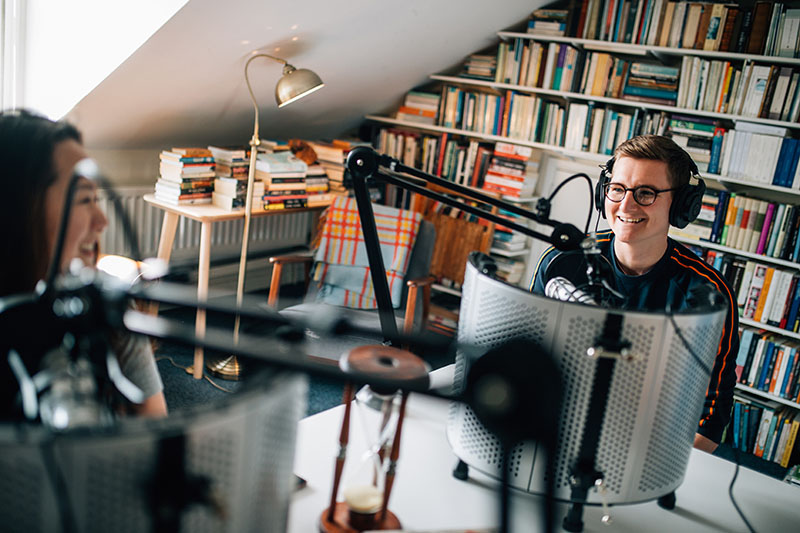 In Autumn/Winter 2021, students at the Seamus Heaney Centre at Queen's will have the opportunity to develop their short stories, with editorial guidance from BBC commissioning editors and other industry professionals. A number of the stories will be selected for production in Jan 2022 to be broadcast later that year on BBC Radio Ulster and BBC Sounds, as a Seamus Heaney Centre sepcial.
This is a valuable opportunity for students to have their work shared worldwide, and for listeners to hear fresh new voices. The collaboration recognises the important role the Seamus Heaney Centre plays, year on year, supporting new writers to tell their stories in new ways.
To find out more about the project, meet the editors, and generally get an insight into writing for broadcast, postgraduate students at the Seamus Heaney Centre are invited to a workshop on Wed 29 Sep at 12noon, in the School of Music at Queen's. It will be led by lecturer on the MA in Creative Writing, Dr Sam Thompson, with guests Andy Martin and Michael Shannon (BBC NI).
Media
shc@qub.ac.uk