Eavan Boland (1944-2020)
We were all, at the Seamus Heaney Centre, deeply saddened to learn of the death yesterday of Eavan Boland. Such a terrible loss of a poet, a person, who had so great an impact on our writing community, on colleagues, friends and students.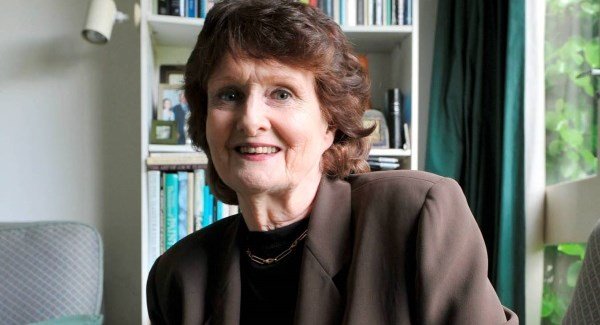 This spontaneous tribute, written last night, by one of our PhD students, Andrew Rahal, moved us greatly. He speaks for us all:
"Her influence on contemporary poetry is immeasurable but her impact on the Seamus Heaney Centre is both long-standing and personal. In the January 15, 1966 issue of the Irish Times, she wrote an admiring and honest introduction to "Three Young Poets: Seamus Heaney, Michael Longley, and Derek Mahon." In her closing remarks, she recongised that these writers "deserve more space and scrutiny" at a time when their new pamphlets weren't even available in Dublin bookshops. Her words, not only full of critical praise, but full of practicality, marked the kind of support she gave poets, writers, and readers. Eavan Boland was a generous poet, critic, editor, teacher, reader, and relentless champion for the human imagination, and for this we are all truly indebted."
Particular and unafraid of their completion.
Everything that burdened and distinguished me
-from "Anna Liffey" by Eavan Boland, New Collected Poems (W.W. Norton,2008)