This year our NI science festival event is focused on combining science, art, and entertainment, hosted by Dr Claire Hill who is ably assisted by Dr Katie Kerr and Dr Laura Smyth.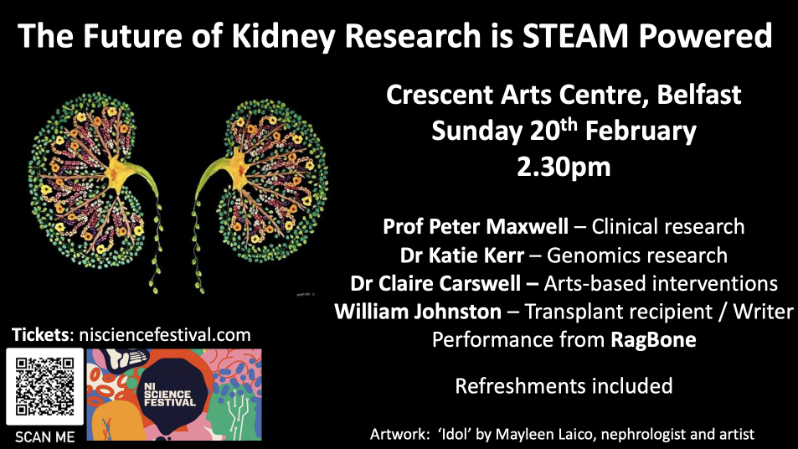 £3 with tea, coffee, shortbread and drinks reception
---
All welcome.
Kidney disease affects around 850 million people worldwide with numbers continuing to rise. Holistic approaches which harness cutting edge science and art therapies are key to improving the quality of life of patients and their families. This event brought together clinicians, researchers, academics and artists for a wonderful afternoon of science, art, performance and music!
This event is primarily coordinated and hosted by Dr Claire Hill, Research Fellow at the QUB Centre for Public Health, with speakers including Professor Peter Maxwell, Consultant Nephrologist & Emeritus Professor of Renal Medicine, Dr Katie Kerr, Research Fellow, Centre for Public Health, QUB, Dr Claire Carswell, Research Fellow, School of Nursing, QUB and Department of Public Health, University of York, and William Johnston, writer and kidney transplant recipient. The afternoon will also feature a performance by RagBone, featuring Mr Ian Walsh, Consultant Surgeon and Senior Lecturer, Alistair MacKenzie, Social Worker at South Eastern Health and Social Care Trust and Lyn McMullan, Audiovisual Producer. The session will be closed by Prof AJ McKnight, Professor of Molecular Epidemiology and Public Health, Centre for Public Health, QUB.
Please do save the date and take time to join us for a promising afternoon of education and entertainment!
In person!!!
20th Feb 2022 at 2.30 pm; Please register at the NISF link.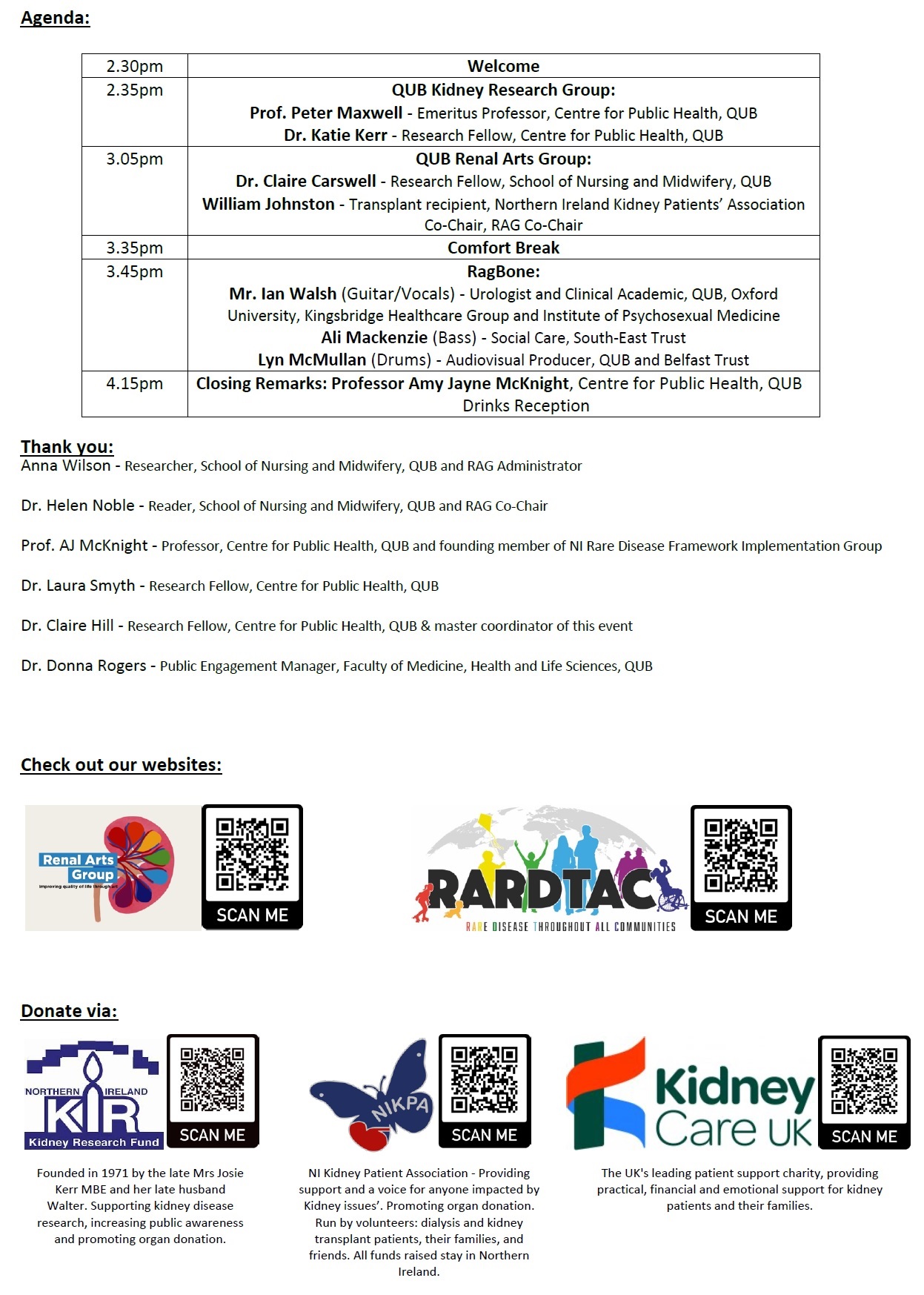 Department

Centre for Public Health