Are you affected by a rare condition as a patient, carer, or family member? Do you want to hear updates on rare disease developments in NI? If so, please come along to our RariTea event as we build our local rare disease community.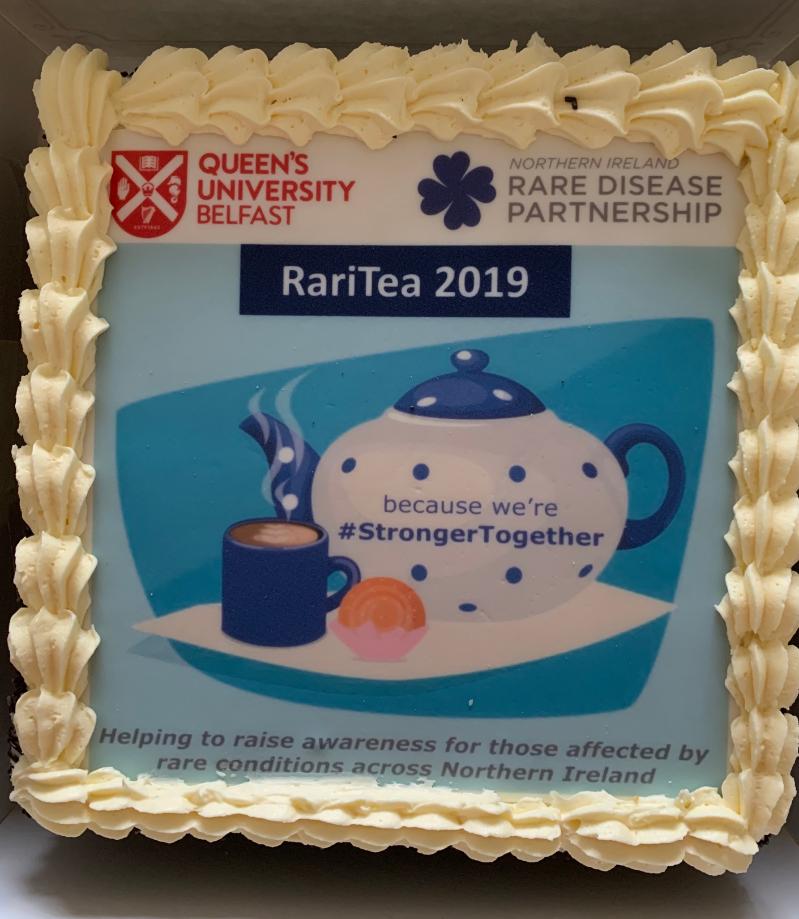 ---
Researchers in the Centre for Public Health at Queen's University Belfast joined forces with The Northern Ireland Rare Disease Partnership) and local businesses to host a RariTea event at Harrisons of Greyabbey to promote awareness of rare diseases throughout all communities, to highlight the isolation that is often faced by individuals living in rural communities, and to mark International Rare Disease Day 2019 (www.rarediseaseday.org).
A rare disease is defined as 'a life-threatening or chronically debilitating disease that affects five people or fewer in 10,000 and requires special, combined efforts to enable people to be treated effectively' (UK Strategy for Rare Diseases).
One in 17 individuals in NI are affected by at least one rare disease at some point in their lives.
More than half of rare diseases affect children; sadly 30% of rare disease patients will die before their 5th
There is a significant lack of awareness around rare diseases, where knowledge is often reserved for patients, families, specialist healthcare providers, charities, and researchers.
NI is geographically isolated from the rest of the UK – more so in rural areas – so it is essential to ensure equality of access across NI to relevant, helpful information and communication.
Our Northern Ireland Rare Disease Implementation Plan (launched in 2015) states that, "Consideration be given to Northern Ireland to develop a comprehensive information hub that could potentially set high standards within the UK and beyond".
It is critical that we improve access to information for all individuals living and working with rare diseases in NI.
Thank you to everyone who participated and provided donations for this event. A good time was had by all with almost £1,000 raised directly for charity. For more information on this event, please follow this link.