Rare Disease Toolkit: helping to support rare disease management in general practice
A rare disease often has complicated, severe medical needs. GPs have considerable expertise managing long-term complex diseases, but few have resources to research the > 8,000 rare diseases that are recorded.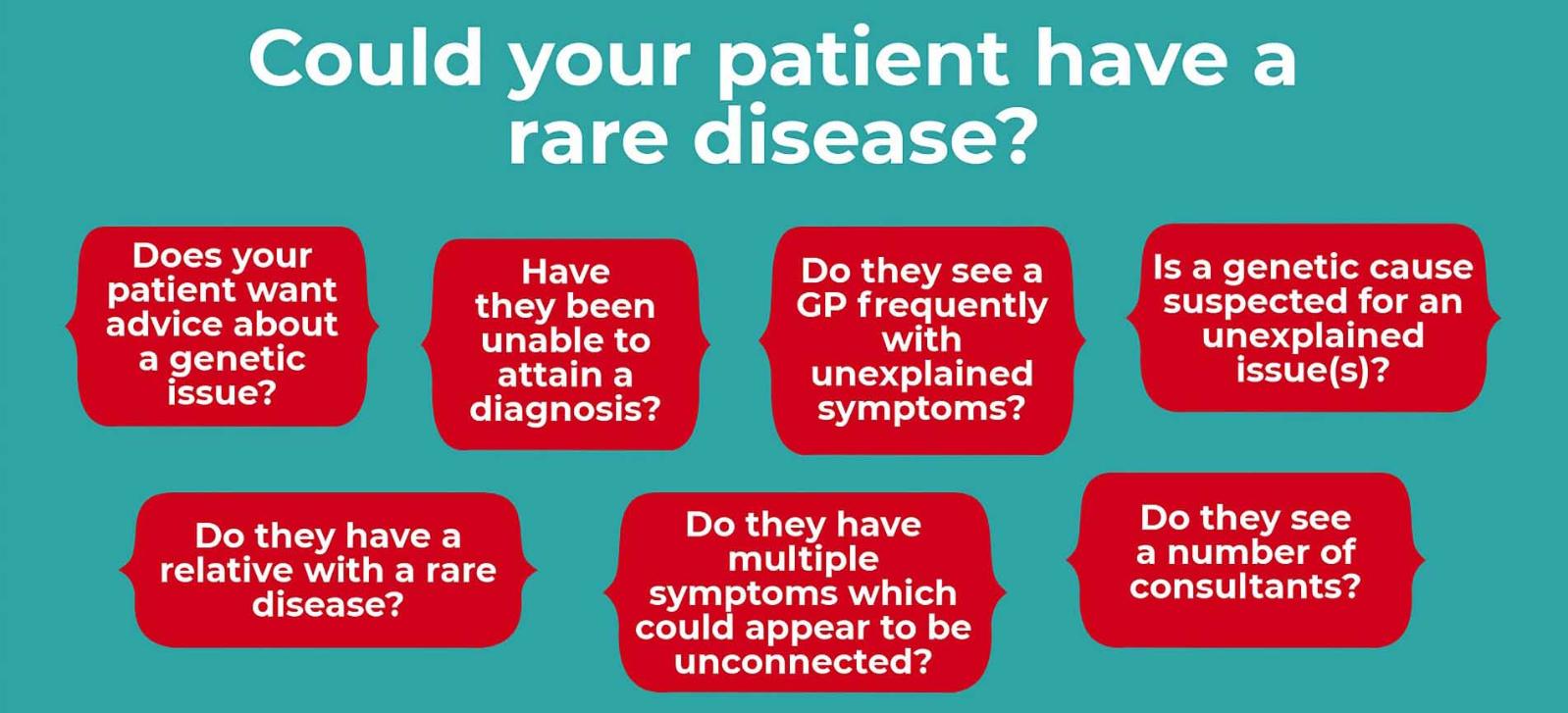 We're delighted that Ashleen's latest paper has been published as a Clinical Intelligence article in the British Journal of General Practice.
To help support colleagues managing rare diseases with their patients, we reviewed rare disease resources and provided a summary of those that provide clinical utility for healthcare practitioners.
We also provided a quick reference guide infographic.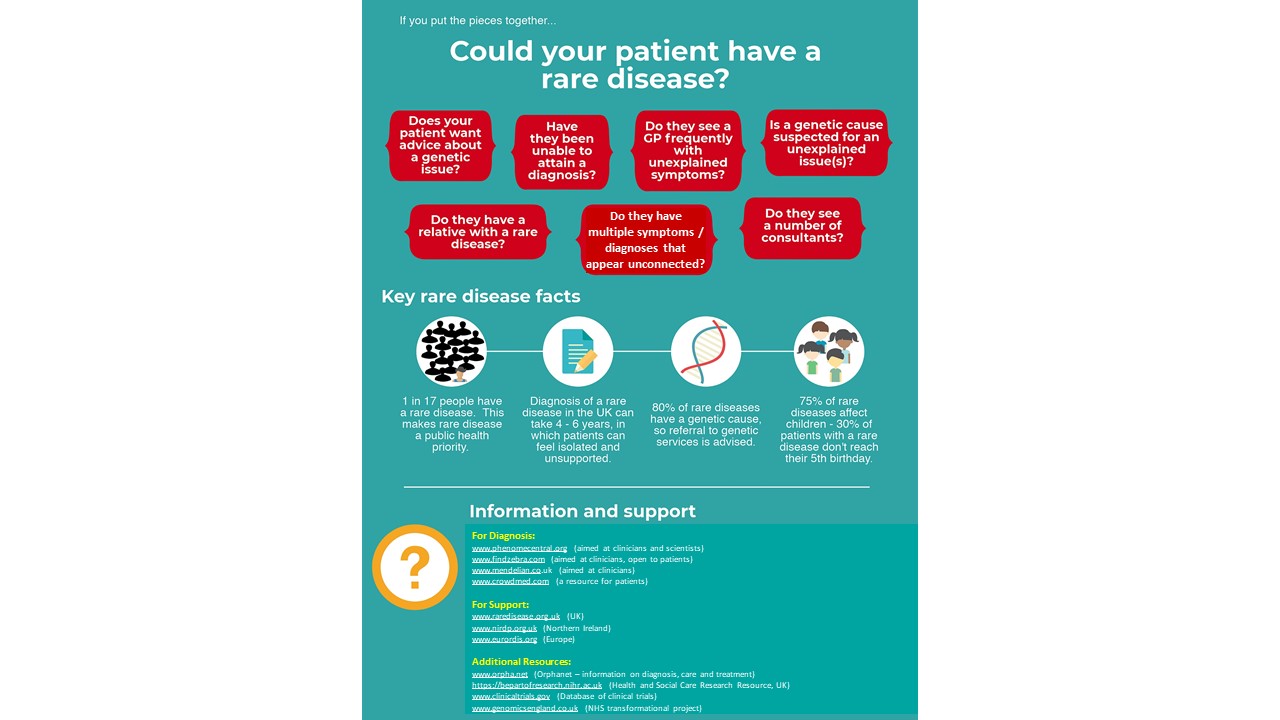 The full article is available here: https://bjgp.org/content/70/694/260
Ashleen Crowe was awarded a PhD studentship by the Department for the Economy Northern Ireland. This work was also supported by funding from Belfast Health and Social Care Trust as part of the NI Genomic Medicine Centre project, which is funded by the Department of Health NI and the Medical Research Council.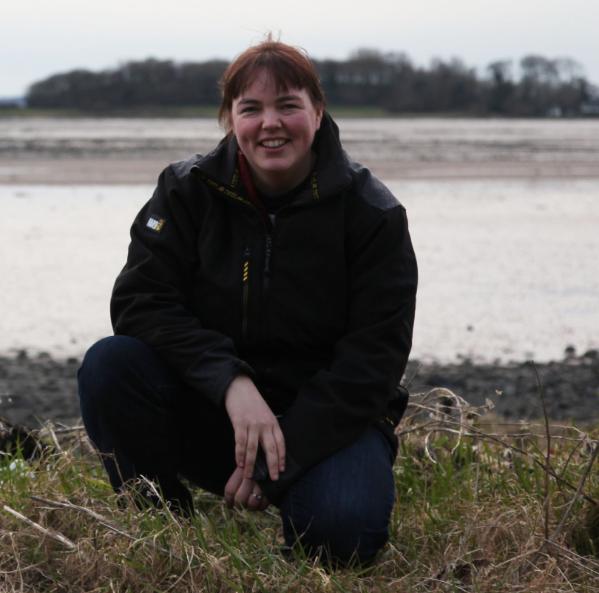 Ashleen Crowe, Helen McAneney, Patrick Morrison, Margaret Cupples, AJ McKnight
AJ McKnight, Centre for Public Health
View Profile
Media
Please do contact us for further information.