Undergraduate research projects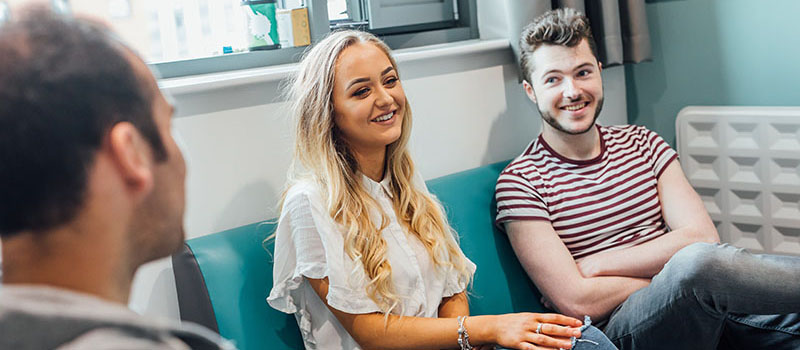 Undergraduate rare disease research
Read about some of our rising stars in science!
Our rare disease team has a successful record of supporting undergraduate students to complete fulfilling research projects. This includes final year research projects, as well as summer projects which build vital career experience. If you are an undergraduate student with an interest in rare disease research, why not get in touch with the team today to discuss potential research opportunities!
Cassie Hamill: Evaluating digital infrastructure for rare disease (2022/2023)

Cassie is a final year BSc Biomedical Science Student working on the GenOCEANIC (Genomics Open Core Engine for Accelerating Northern Ireland Care) project - a newly developed genomics engine which aims to make genomic testing easier to be embedded as part of mainstream clinical care in Northern Ireland. Cassie's project is focused on evaluating the practicality and utility of GenOCEANIC. This new digital infrastructure will be essential for facilitating rare disease diagnosis and aiding clinical decisions about which genetic tests are appropriate for which conditions. Specifically, Cassie has helped facilitate several user acceptability training sessions and a focus group on the clinical support tool PANACEA and the variant analysis software Xetta as core elements of GenOCEANIC.
Cassie is supervised by Dr Cheryl Flanagan, Dr Katie Kerr and Prof. Amy Jayne McKnight.
Tiernan Coulter: Telomere shortening and disease (2022/2023)

Tiernan's project is looking at the genetic link between the shortening of telomeres, the protective sequences at the end of our DNA, and kidney disease (with many kidney diseases being rare). Every time our cells divide, our telomeres shorten by a short amount. These shortenings add up over many divisions and once they reach a critically short length, the cell becomes senescent, unable to divide further but still alive. Many of these senescent cells are found within kidneys afflicted with kidney disease.
Through modern technology, we can use information we have relating to genes that affect telomere length and analyse the genes of people afflicted with kidney disease to check for patterns. If patterns can be found, it indicates that shortening telomeres plays a role in kidney disease.
Therefore, Tiernan's project aims to assess whether these shortening telomeres are causal for kidney disease through using modern computational techniques.
Saralynne is supervised by Professor Amy Jayne McKnight and Dr Claire Hill
Diya Thomas: Improving rare disease diagnosis (2021/2022)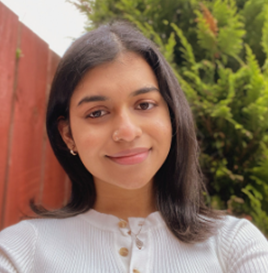 The human genome is the complete set of genetic instructions within each cell in the body. Small changes in the DNA have the potential to lead to disease. Improving our understanding of the human genome is key to pinpointing these changes. This was the aim behind the UK's 100,000 Genomes Project (100KGP), which used whole genome sequencing (WGS) to analyse the genome of undiagnosed people with rare disease(s). The Northern Ireland Genomic Medicine Centre (NIGMC) participated in the 100KGP, providing a diagnosis for about 20% of participants. This research aimed to perform additional analysis of WGS in undiagnosed participants from the 100KGP, by looking at genetic variants using Exomiser software, in the hope of increasing diagnostic yield.
Diya was supervised by Prof. Amy Jayne McKnight, Dr Katie Kerr and Dr Shane McKee.
Components of Diya's work were presented at the European Society of Human Genetics Conference, Vienna, 2022.
Kerr, K.; McKenna, C.; Thomas, D. et al. Cost-effective, collaborative approach to prioritise variants of unknown significance from whole genome sequencing data: unexplained end stage renal disease exemplar. ESHG, Vienna Austria, 2022
Saralynne Boyle: Facilitating rare disease research (2021/2022)

Saralynne Boyle carried out her QUB undergraduate dissertation, entitled 'Molecular service development in Northern Ireland healthcare: Perspectives, opportunities, and barriers for collaborative research.' By conducting surveys and workshops with healthcare professionals, industry representatives and individuals with rare disease, her study investigated opportunities and challenges presented by trans-disciplinary collaborative research in future rare disease research.
Saralynne was supervised by Professor Amy Jayne McKnight and Dr Katie Kerr.
Components of Saralynne's work were published in Genes, 2022.
Kerr, K.; McKenna, C.; Heggarty, S. et al. A Formative Study of the Implementation of Whole Genome Sequencing in Northern Ireland. Genes 2022, 13, 1104.