Attendance Monitoring App
Attendance Monitoring App
This service should be used to record your attendance at QUB lectures, tutorials, etc. (when required to do so).
When you attend class, the academic member of staff will display a QR code for you to scan using your phone.
To use this service, you must be a current student or staff member of the University with an active user account and have a strong Wi-Fi or mobile data connection.
Scan the QR code and the Attendance Monitoring web page should be launched with the event details pre-populated. If you are having issues, see the 'Tips' Section below.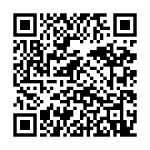 Click on the 'Login to Submit' button and Login using your student or staff email address and your usual University password. You may also be prompted for an additional authentication method.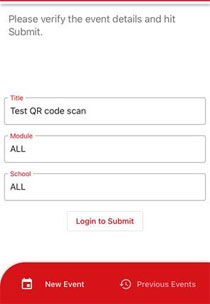 When you select a new tab (at the bottom of the screen), the contents of that tab are updated in real-time.
New Event
This tab will display the current scanned event. Verify the event details and hit "Submit".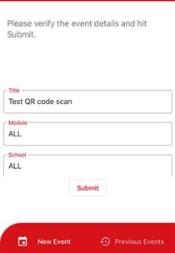 Previous Events
This page gives you a list of the last 50 events on which you have been registered as an attendee (latest first).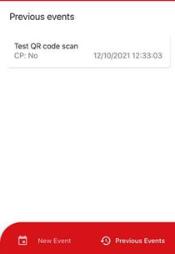 If you are experiencing issues scanning the QR code with your phone's camera, you may wish to try the Google Lens mode (if it's available on your phone's camera app).