Administrative Boundaries for Data Collection and Management in Chicago and Northern Ireland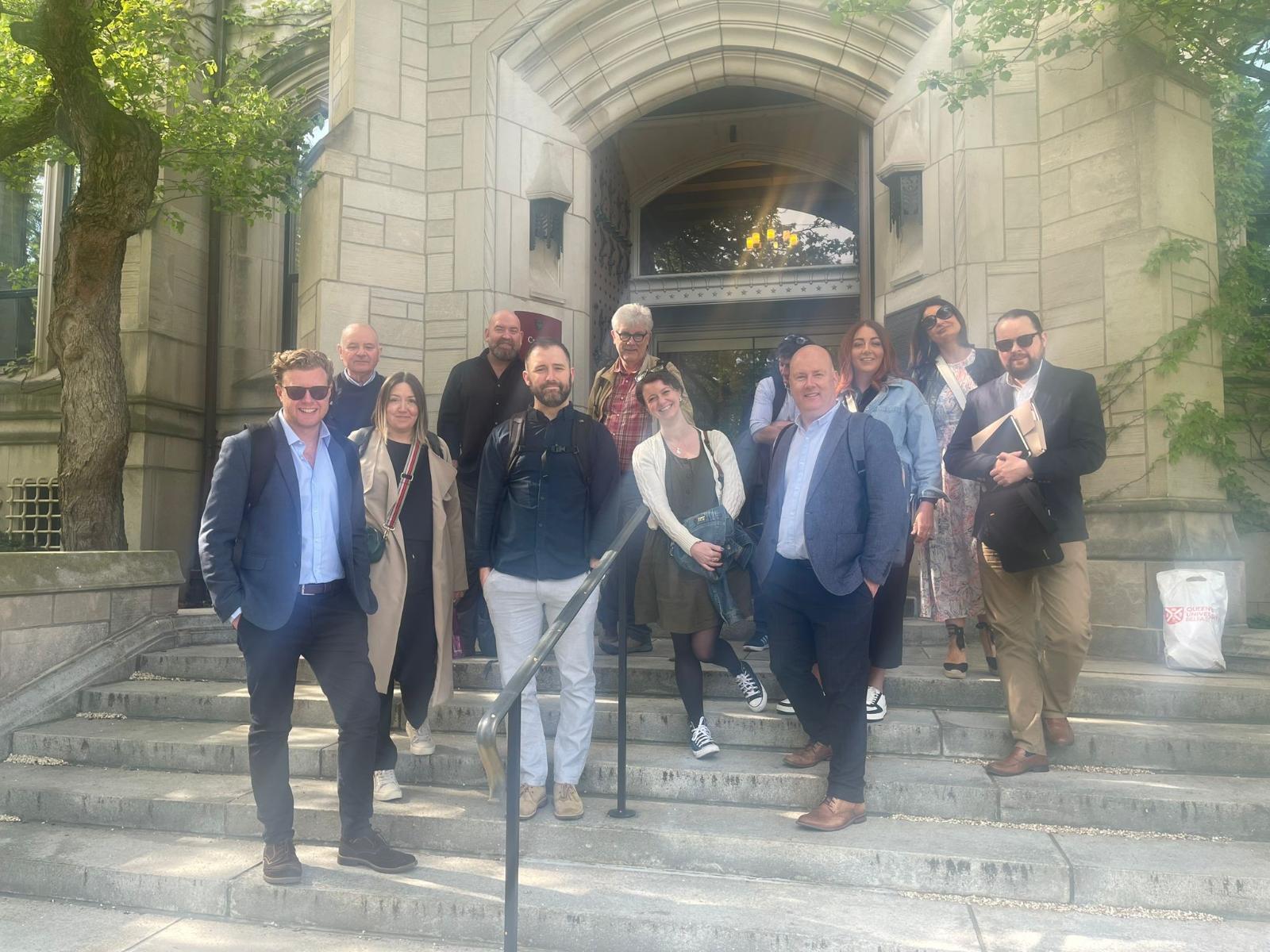 During a recent Irish American symposium to share knowledge between Chapin Hall at the University of Chicago and QCAP and foster inter-university collaboration, presenters discussed the differences in approaches for the collection and management of governmental administrative datasets (such as census and school district data). A firm understanding over the differences and overlaps in the two systems will facilitate comparative analysis projects between the two institutions.
Several Chapin Hall staff presented on data sharing partnerships with other governmental (e.g., Chicago Public Schools) and non-governmental institutions (e.g., community-based organisations) to facilitate their research work. In the case of data from public schools, CPS manage a collaborative research partnership in which several organisations including the City's College's and Chapin Hall are members, allowing for routine data sharing and a more strategic approach to addressing community-based issues. These organisations often use different administrative boundaries for their data, necessitating Chapin Hall staff to creatively determine not only their research questions, but also the most appropriate strategies for finding answers.
This nimble approach to data wrangling provided a strong parallel to the work QCAP staff have done on our data dashboard, which combines government administrative data with community data from the Market Development Association. Because the Market does not slot neatly into the existing ward and super output area boundaries used by the Northern Ireland Statistics and Research Agency (NISRA), QCAP has layered several of NISRA's small areas which cover the area and provided the data in that more granular format. Although this doesn't allow for a picture of the demographics of only the Market, it does more closely follow the traditional boundaries of the community and allows for the inclusion of newcomers to the area who may be accessing services (such as schools) in the area.
This shared learning provides a structure for understanding the ways Chapin Hall and QCAP staff might work collaboratively on data analysis projects moving forward.
The domain of public data linkage in NI is one that comparatively remains under-developed; despite lots of data being collected, they are not always used in a way that effectively supports local communities to address the challenges they experience. It is our intention to continue developing this relationship with Chapin Hall to push our understanding of what is possible and to keep us at the forefront of how to put our partner communities' data into action.