QCAP meets with Minister for Communities to discuss Developing Partnerships
The QCAP Senior Team welcomed Communities Minister to Queen's on 2 February to discuss ongoing community, policy and academic partnerships.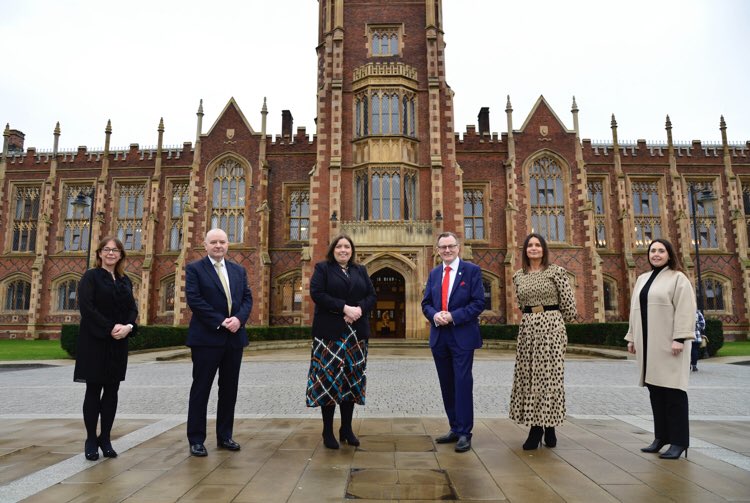 On 2 February, the QCAP senior team of Professor Kathy Higgins (Director), Professor Brendan Murtagh, Professor Tony Gallagher and Niki McKnight (Programme Manager) met with Minister for Communities Deirdre Hargey, Vice Chancellor Professor Ian Greer and Pro-Vice Chancellor Professor Nola Hewitt-Dundas to discuss ongoing and developing partnerships within the community, policy and academic sectors centred on Communities and Place. Wider opportunities around community wealth building were also explored during the Minister's visit.
The meeting consolidated local Government's and QUB's s commitments through the QCAP initiative to working in partnerships with communities to improve children's and young people's outcomes, developing community wealth and making scientific and technological innovations fully accessible for all.