Social Economy and Community Wealth Building Strand: Working in Partnership with BUILD Shankill
Since March 2022 QCAP's Social Economy & Community Wealth Building Strand (SECW) has been engaging closely with BUILD Shankill—a community-led partnership that is working to address issues around vacant and derelict land across the Greater Shankill.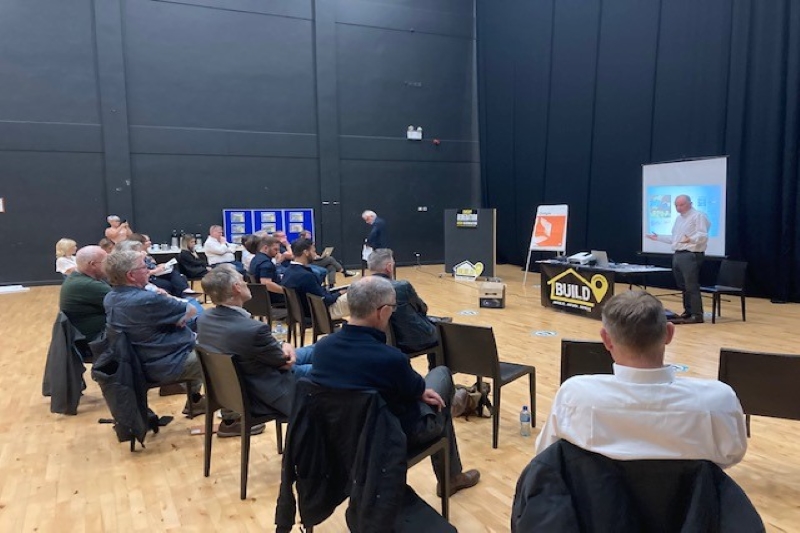 Using housing market data and GIS spatial analysis, QCAP SECW have helped the BUILD working group to better understand local housing market dynamics as well as the planning contexts of 59 potential housing sites through a bespoke and interactive site register.
In June 2022, Prof. Brendan Murtagh and Dr. Andrew Grounds presented the findings of this research at a community event hosted by the Greater Shankill Partnership Board at the Spectrum Centre. The event was also attended by local MLAs, elected councillors, and relevant officials from the Department for Communities, the Northern Ireland Housing Executive and Belfast City Council who will be critical to supporting the release of these vacant sites. It also welcomed input from local developers and other key stakeholders that can offer development expertise but also the capacity to source the investment required to deliver viable local housing schemes in the long term.
Further to the research, the event provided a useful platform to better understand some of the operational challenges associated with local housing development, particularly in terms of the difficulties connecting with the water and sewage infrastructure. It also raised the need for a positive vision of regeneration of the Greater Shankill that is committed to integrating and promoting existing community assets. Moving forward, QCAP SECW will continue to engage with the BUILD working group and apply the findings of the research to help inform the development of a collaborative and viable community-led housing model in the area.