Addressing a global challenge
Queen's is leading the world in addressing one of the greatest global challenges – how to ensure the safety of our food.
Our researchers track and prevent contamination of crops, animal feeds and foods. They help detect fraud along the supply chain and develop advanced food provenance systems, help to improve the quality of crops and the health of farm animals and their resistance to disease.
An international team of experts
Focused on detecting multiple chemical contaminants in food and feed, one of the most pressing global problems for the food industry and its regulators.
The Institute has also conducted an ambitious world-wide study into every reported chemical-based contamination over five years, determining types of feed, geographic origin and health risks and paving the way for the food industry to set up a self-monitoring programme.
A Taste of the Best
Queen's University Belfast was rated
No.1

for Food science, based on research intensity, (REF 2014).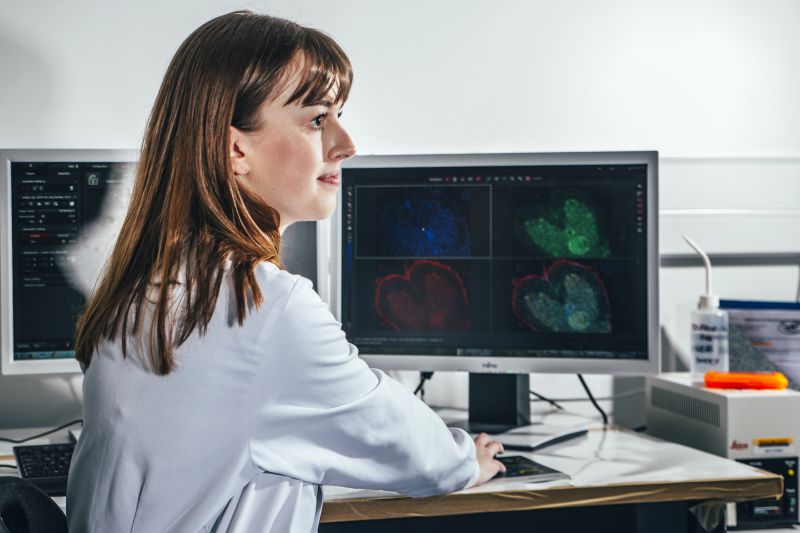 ASSURED, SAFE AND TRACEABLE FOOD
ASSET
Originally founded by Professor Chris Elliott in January 2009 the role of ASSET is to provide the state-of-the-art scientific platforms and expertise to enable researchers to address the Three IGFS Grand Challenges
Connect
Meet our staff
Professor Chris Elliott led the UK government's independent review of food systems following the 2013 horse meat scandal. Laboratories around the world now use tests developed at Queen's by Chris and his colleagues.
World renowned research
At a time when the world's population is growing at its fastest ever rate, food security is a major global challenge.
The Institute for Global Food Security aims to play a major role in delivering safe, sustainable and authentic food to the world's population, and has become globally recognised for its excellence in research.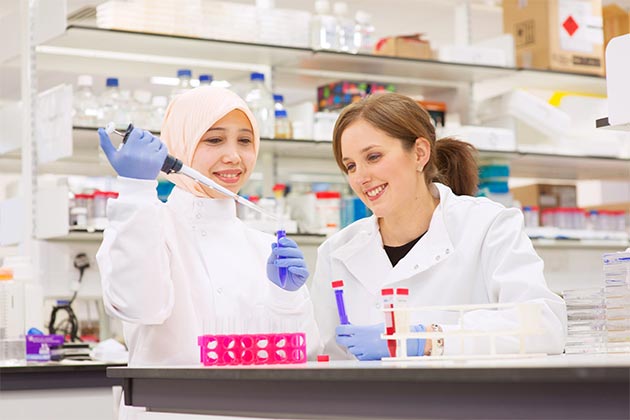 FIRST CLASS education
Agri-food is increasingly operating in a global market for production, processing and distribution.
Responsive, high quality education is essential to ensure the agri-food sector remains innovative, sustainable and globally competitive. To secure this success, our teaching draws on excellence in areas as diverse as nutrition, diet and health, chemical engineering, biomedical sciences, biochemistry.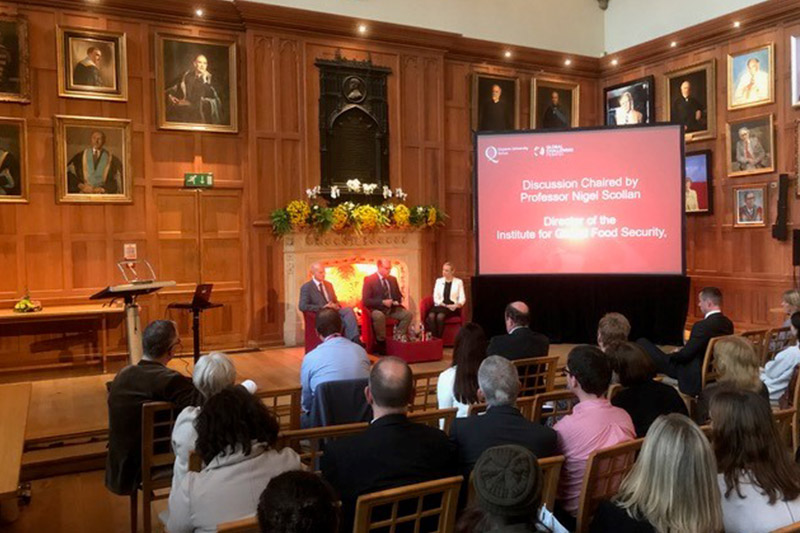 The Institute for Global Food Security
Global Challenges Debate: Feeding Nine Billion
Nearly 200 guests attended the first in the Global Challenges Debate Series on 20 September to hear Food safety experts Professor Chris Elliott and Michelle Grant, Executive Director of the World Food System Centre at the Swiss Federal Institute of Technology, discuss the challenges facing consumers and industry alike.