Inclusion Health Seminar Series - Dr Caroline Mitchell. Please join us for the third of four seminars – open to anyone interested in Inclusion Health and in addressing health inequities.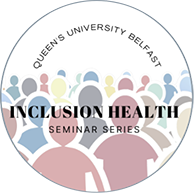 ---
We are delighted to welcome Dr Caroline Mitchell
Title: Inclusive Research and Capacity Building:
Exemplars from the Deep End Sheffield
Date: Wednesday 19th May 2021

Time: 13:00 – 14:00hrs (UK)
Venue: Zoom

Biography
Dr Caroline Mitchell MBChB, MD, FRCGP, PGCertMedED, DRCOG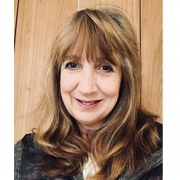 Dr Caroline Mitchell is a senior lecturer in the Academic Unit of Primary Medical Care Research in the Medical School at The University of Sheffield. She leads the 'Deep End ' NIHR Research Network Cluster.
Her research focuses on developing and testing primary care interventions for people living in the most deprived communities or those with complex needs and includes:
Improving access to and outcomes of primary care in underserved populations: people living in the most deprived communities or with complex needs
Social determinants of maternal-foetal outcomes
NIHR Global Health research ('PRIME' preventing preterm birth, nutrition in pregnancy, physical co-morbidities)
Physical multimorbidity in people with severe mental illness or drug dependence in particular respiratory co-morbidity
Improving uptake of cancer tests and cancer outcomes
Seminar 1 (Dr Ligia Teixiera) and Seminar 2 (Dr Austin O'Carroll) now available to view at:
https://www.qub.ac.uk/research-centres/CentreforPublicHealth/Research/HealthServicesGlobalHealth/InclusionHealth/SeminarSeries/