Inclusion Health Seminar Series - Kate Morrissey. Please join us for the last of four seminars – open to anyone interested in Inclusion Health and in addressing health inequities.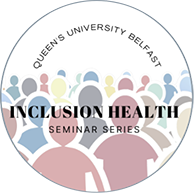 ---
We are delighted to welcome Dr Caroline Mitchell
Title: RECONNECTing to Health,
Date: Wednesday 9th June 2021

Time: 13:00 – 14:00hrs (UK)
Venue: Zoom

Biography
Kate Morrissey,
National Implementation Lead for RECONNECT and Enhanced RECONNECT
Senior Programme Manager - Health and Justice Inclusive Workforce Programme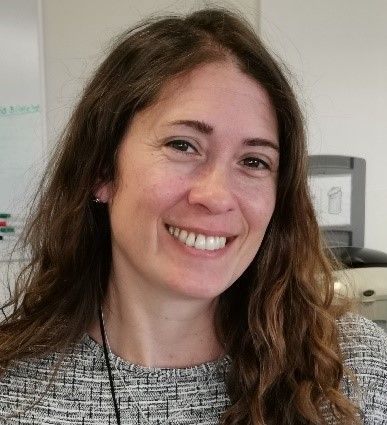 Biography
Kate Morrissey is a senior programme manager within NHS England, Health and Justice, leading a national programme on Inclusive Workforces in Health and Justice Settings and is also the National Implementation of the new RECONNECT and Enhanced RECONNECT services, focussing on pathways of care out of custodial settings.
With significant experience in the commissioning and performance management of high-value Public Health and NHS contracts, both in the community and within the prison and immigration removal settings. Kate has also been the regional lead for Patient and Public Voice in Secure settings within the South East, championing the views of service users and ensuring that they are involved in the development of services. Kate has delivered a TEDx NHS talk on rehabilitation.
Kate has worked and volunteered in Emergency Care for the past 9 years, as both a CQC manager within a private ambulance service as well as a working frontline shifts for South East Coast Ambulance Service. She is a Panel Member of Health Practice Associates UK, a registration body for health professionals, and has responsibility for Quality Assurance.
About Us
Inclusion Health (IH) is a research, service and policy agenda that aims to prevent and redress health and social inequities among the most vulnerable and marginalised people in a community. Tackling inequity is high on the policy agendas of the Northern Ireland Department of Health and many stakeholders have been building collaborative efforts to address related policy and service issues.
In September 2020, an Inclusion Health Research Group was established at Queen's University Belfast. Over the past six months, we have been building relationships with those interested in this work in Northern Ireland and wish to create a learning platform to engage a wider audience both in Northern Ireland and further afield. 
In launching this online seminar series, we invite speakers to talk about their experience and interest in this area with the hope that it might form the foundation for a future research, service and policy learning exchange network for Inclusion Health in Northern Ireland.