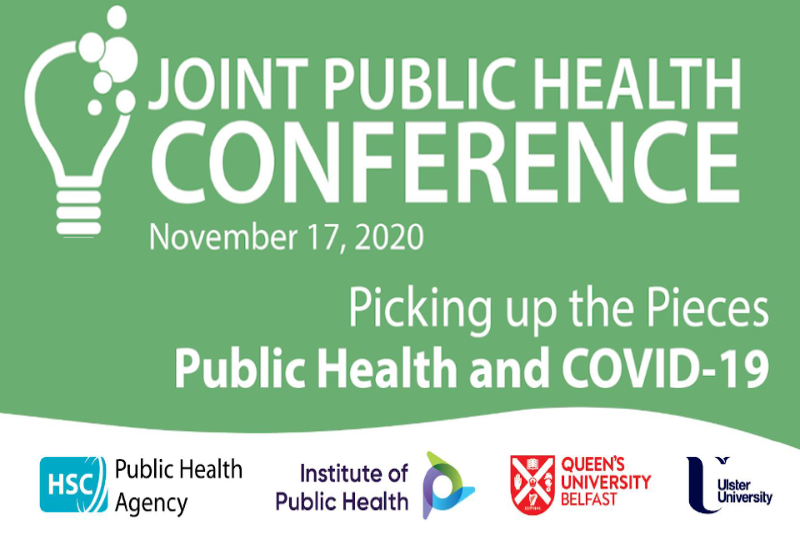 ---
The Public Health Agency (PHA), Institute of Public Health in Ireland, Queen's University Belfast and Ulster University are hosting a scientific conference focusing on how COVID-19 has affected the lives of our citizens, with a particular focus on how the pandemic has impacted the crisis of inequalities across several aspects of life. The event aims to raise the profile of public health research, interventions and innovation and engage local professionals, practitioners and researchers working in the broad field of public health.
Event Date - 17th November 2020
This year's event will take place via live webinar and we are delighted to announce our guest speakers:
Professor Sharon Friel, Professor of Health Equity and Director of the Menzies Centre for Health Governance at the School of Regulation and Global Governance (RegNet), Australian National University.
Professor Susan Michie, Professor of Health Psychology and Director of the Centre for Behaviour Change at University College London & Co-Director of NIHR's Behavioural Science Policy Research Unit.
You will also have the opportunity to participate in a number of parallel sessions.
Further information and the Conference Programme
REGISTRATION WILL CLOSE: Friday 13 November 2020 @ 14:00hrs