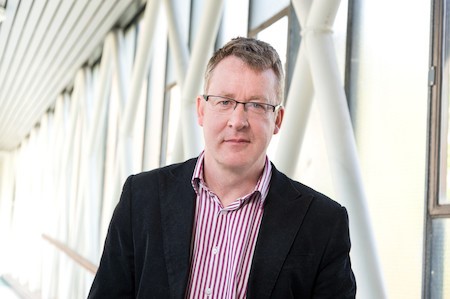 ---
Professor Liam Murray had a distinguished career in Public Health and Epidemiology, and some 20 years of his career was dedicated to furthering knowledge and insights into Cancer Epidemiology research. As the founder of the Cancer Epidemiology research group, Professor Murray demonstrated many noble qualities and contributed greatly to: research excellence, collaboration, and an unrivalled talent for identifying and mentoring early career researchers. To honour these contributions and qualities of our fondly remembered colleague, future Cancer Epidemiology Research Group annual retreats will continue to include Memoriam sessions dedicated to Professor Murray.
In light of the current COVID-19 restrictions please be advised that the forthcoming Professor Liam Murray Cancer Epidemiology Symposium on Wednesday, 27th January 2021, will be held virtually.
The programme of events is below and features a special collaboration session from Public and Patient Involvement representatives, and Professor Rebecca Fitzgerald, Professor of Cancer Prevention at the University of Cambridge, as our distinguished guest speaker.
For symposium login details please email a.hamilton@qub.ac.uk.