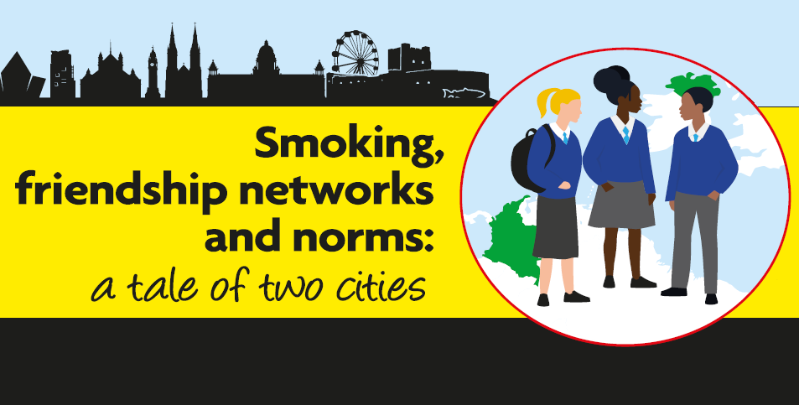 March 24, 2021 - March 25, 2021
Zoom - Details at registration
---
We are holding a scientific and policy workshop with our partners in Belfast (Northern Ireland) and Bogota (Colombia) to disseminate the findings of a three-year study of how interventions in schools work to change social norms around smoking.
Who will this interest? Public health practitioners, researchers, policymakers, schools and students.
This work was funded by the Medical Research Council (MR/R011176/1) and represents a collaboration between Queens University Belfast, the Universidad de los Andes in Colombia, academic partners from the UK and the US, our Third Sector collaborators and the pupils and teachers at the participating schools in both cities, without whom the research would not have been possible.
Please register for the workshop here and note Spanish/English option: www.smokingmechanisms.com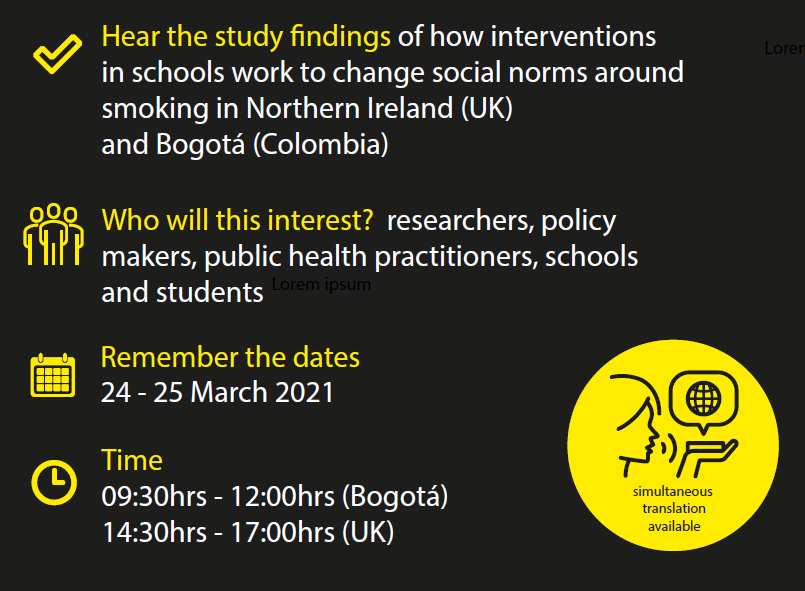 Department

Centre for Public Health