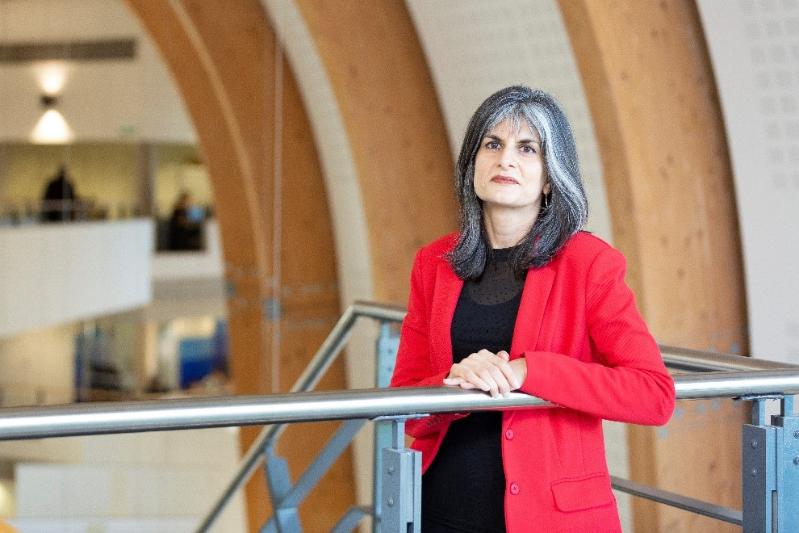 ---
"Girl, Scientist, Leader" by distinguished guest speaker, Professor Parveen Yaqoob
We are delighted to announce Professor Parveen Yaqoob as our guest speaker for the 2020 annual Dame Ingrid Allen Lecture. (This is the 2020 lecture which has been delayed until January 2021 due to COVID-19.)
Professor Yaqoob will discuss how growing up in a culture skewed towards valuing boys became her foundation for equality and leadership.
PROFESSOR PARVEEN YAQOOB'S BIOGRAPHY:
Professor Yaqoob graduated with a BA in Physiological Sciences and subsequently a DPhil in Biochemistry from the University of Oxford. She has been working at the University of Reading since 1998 and is currently Deputy Vice-Chancellor, Pro-Vice-Chancellor for Research and Innovation (in a job-share arrangement with Professor Dominik Zaum) and a Professor of Nutritional Physiology.
Professor Yaqoob's research investigates the influence of nutrition on immunity, inflammation and vascular function, particularly with respect to cardiovascular disease. She contributes to a number of national and international research funding panels and is a member of the Steering Group of the BBSRC Diet and Health Industry Club as well as sub-panel Chair of the BBSRC Collaborative Training Partnerships.
Professor Yaqoob is senior lead for Equality, Diversity and Inclusion, chairs the University's Diversity and Inclusion Advisory Board and is the University Executive Board LGBT+ champion. She was appointed as the inaugural Chair of the national Athena Swan Governance Committee, established in September 2020 to oversee the transformation of the Athena Swan Charter.
*All QUB staff and students are welcome to attend this event.
This lecture is named after Professor Dame Ingrid Allen, in recognition of her contribution to medical research and her profile as a role model to early career researchers. For more than 7 years, this lecture has been a key element of our Athena SWAN Award Programme.
REGISTRATION: