New study explores how we can better design healthier cities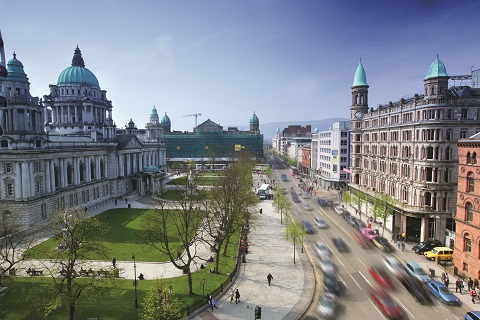 The Center for Public Health at Queen's University of Belfast alongside the Faculty of Architecture, Building and Planning's Transport, Health and Urban Design Research Lab at the University of Melbourne are the joint recipients of over £700,000 in funding by the UK and Australian Governments to advance research into the impact of urban design on health.
The funding comes as part of a broader initiative by the UK Research and Innovation (UKRI) to commit to international collaboration and support research grants awarded under a joint scheme with National Health and Medical Research Council (https://www.nhmrc.gov.au).
Non-communicable diseases (NCD), such as cancer, heart disease, type II diabetes mellitus, chronic respiratory conditions and poor mental health, are some of the most common causes of death in the UK and Australia. The design of our cities plays an important role in preventing these chronic diseases and has a significant impact on the quality of life, and life expectancy, of their citizens.
The project titled 'A vision of healthy urban design for NCD prevention' will focus on generating new evidence from the application of state-of-the art computer vision techniques for analysing urban form and connecting this information to measures of population health. Digital technologies will be used to generate evidence and create tools to support urban planners, working with the health sector, to design urban spaces that improve public health, rather than cause health problems.
The UK Team's Principal Investigators Dr Ruth Hunter and Dr Leandro Garcia explain that currently urban designers, urban planners and public health practitioners are trying to understand how best to design cities for health. "Our overarching aim is to generate evidence and tools to support the urban planning and health sectors to better understand how to design our cities to prevent NCDs", they said. "We also plan to involve local citizens so they can effectively and powerfully advocate for change in their own cities". The Australian team's Principal Investigator, Dr Jason Thompson said "our research has the potential to greatly improve health outcomes, through tangible and easily implemented changes to our cities and towns".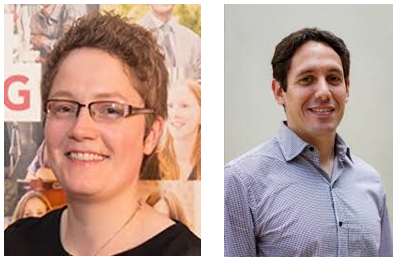 Dr. Ruth Hunter Dr. Leandro Garcia
The research project aims to:
Use new methods in computer vision and artificial intelligence to explore the relationship between urban design and NCDs in cities across the UK and Australia
Investigate how different designs within cities impact on health inequalities
Combine data from different sources to investigate the mechanisms by which the design of our cities may cause NCDs
Develop a toolkit for action for local citizens, urban designers and planners, public health practitioners and policy makers, to help inform future policies and lead to powerful, actionable changes in the city
The research project is expected to be completed in mid 2023.
For further information please contact Dr Ruth Hunter (ruth.hunter@qub.ac.uk) or Dr Leandro Garcia (l.garcia@qub.ac.uk)