Power Systems & Smart Grid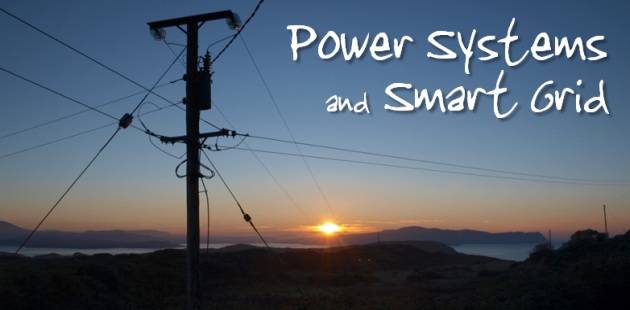 Electricity is a powerful force of nature that has been harnessed to provide abundant, reliable energy to homes and businesses. The electrical power grid is the largest machine on the planet, responsible for meeting the energy demands of consumers instant by instant without interruption.

The role of the 21st Century electricity grid is changing. The grid was built to efficiently transmit power from bulk generators that used fossil and nuclear fuels. Although bulk generators will remain, sustainable generation such as wind, wave, tidal and solar is now preferred so as to reduce dependence on fossil fuels, to meet our growing energy demands, and reduce our impact on the environment and climate.

The EPIC research cluster is proud to be involved with and lead many projects which are addressing humanity's needs for reliable energy supply whilst creating a sustainable infrastructure for future generations.


Charles Parsons (SFI)

Smart Consumer Load Participation
System operation with increasing variable generation
Networks for sustainable generation

Scottish & Southern Energy – Anti-Islanding Detection
IET Power Networks Research Academy
UK-China Network of Clean Energy
The OpenPMU – Open Source Phasor Measurement Unit
Secure Wireless Telecoms Infrastructure for Smart Grids using WiMAX
---